Zoho's ManageEngine rolls out voice-enabled iPhone app for managing help desk services on the go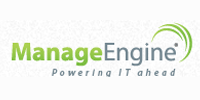 ManageEngine, a division of Chennai-headquartered Zoho Corporation  that provides cloud-based enterprises solutions, has launched a voice-enabled iPhone app called ServiceDesk Plus, which will enable help desk executives to manage trouble tickets from anywhere, any time.
The company claims that the app features a powerful speech recognition technology for managing the entire lifecycle of help desk incidents – from executing commands and dictating notes to assigning or closing out tickets. "The innovative and easy-to-use voice-enabled help desk app will help IT professional to be productive on the move," said Shailesh Kumar Davey, vice-president (engineering) at ManageEngine.
An interactive app, ServiceDesk Plus allows executives to forgo the keyboard and give their commands and notes via voice, as it can execute spoken commands and perform voice-to-text data entry. This is a free app and will be available at the Apple App Store from next month. Support for other mobile operating systems would be announced in the coming months, the company said.
Using ServiceDesk Plus, users can accomplish various tasks like creating new tickets, categorising and editing request details, picking up/assigning requests, replying, closing tickets, tracking the time spent, customising request view, updating request status and much more.
Established as a division of Zoho Corp. in 2011, ManageEngine is a real-time IT management firm with offices in Chennai and California. It has developed more than 20 products for real-time IT management including IT360, among others.
ManageEnigine's parent Zoho offers a comprehensive suite of online business, productivity and collaboration apps for running business processes and managing information – both at office and outside it. The company has launched more than 25 online apps, including CRM (customer relationship management), mail, office suite, invoicing and web conferencing apps, to name a few. With offices in Chennai, California, Austin, Yokohama and Beijing, Zoho serves more than 6 million customers worldwide.
(Edited by Sanghamitra Mandal)
Comment(s)