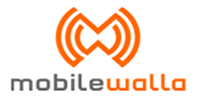 Indian Angel Network (IAN) has invested an undisclosed amount in Seattle-based Mobilewalla, a search portal for mobile apps, with IAN members Rajan Anandan, Venkat Raju and Sharad Sharma leading the investment round. Venkat Raju will join the Mobilewalla board.
Early this month, Techcircle.in broke that Mobilewalla raised around $4 million in Series A funding round by US-based VC firm Madrona Venture Group, which was also an early investor in e-commerce giant Amazon Inc.
"The era of mobile computing has outpaced the classic revolution of the internet boom of the 1990s. It is to be believed that consumers have started spending more time on their mobile applications than surfing the internet. We saw potential in Mobilewalla as a venture to provide innovative offering at the intersection of Big Data powered analytics and mobility, providing real value to consumers and marketeers," said Raju.
Anindya Datta, Founder and CEO of Mobilewalla, said the funds will be used for strengthening product development and for expanding the sales and marketing divisions.
IAN member Sharma said , "Mobilewalla fills a key void in the marketplace by using sophisticated cloud-based infrastructure to surface data that is otherwise not available."
Mobilewalla was founded by Datta, a professor with School of Computing, National University of Singapore, in March 2011. She is a serial entrepreneur who founded Chutney Technologies, a data streaming technology firm, in 1999. The company was acquired by Cisco Systems in 2005.
Mobilewalla creates solutions to perform real-time big analytics and gathers virtually all available information regarding every mobile app running on the Apple, Android, Blackberry and Windows 7 platforms.
The Mobilewalla platform enables consumers, advertisers and developers to navigate the mobile application marketplaces and offers a real-time rating and ranking system apps.
The company positions itself as the Nielsen/ComScore for mobile apps – providing ratings and rankings of apps on all leading mobile platforms. It caters mainly to ad networks, ad agency trading desks and also targets app publishers to understand their audience/consumers better, get a feel for their product/service rating in comparison to competition and insights to increase their customer base.
(Edited by Prem Udayabhanu)
---