Helion-backed Getit buys Yellow Pages & AskMe from Network18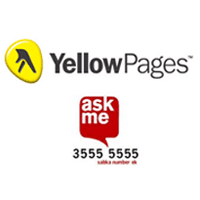 Network18 Media & Investments Ltd, a part of the Network18 Group, has entered into an agreement to divest its non-core local search businesses, Infomedia Yellow Pages and AskMe, to Getit Infoservices Pvt Ltd, a digital marketing platform for local search, classifieds, micro communities and deals. The details of the deal have not been disclosed.
The new entity will be referred to as Getit Infomedia.
Yellow Pages is an online local search service that helps buyers find businesses and enables sellers to improve their marketing spend. Ask Me allows people to search for companies, products and services online.

The move is in line with Network18's earlier stated objective to divest non-core assets.
"The divestiture of Infomedia Yellow Pages and Askme, India's leading local search businesses is a reflection of our commitment to profitably monetise non-core assets for the benefit of our shareholders and to also facilitate the growth of these businesses to the next level," Raghav Bahl, MD, Network18, said.
Network18 had embarked on a series of asset monetisation transactions last year itself. In December 2012, Network18 sold its financial news services company NewsWire18 to private equity firm Samara Capital for Rs 90 crore ($16.5 million).

The company had also diluted its stake in its online movie and event ticketing firm BookMyShow.
(Edited by Prem Udayabhanu)

---