Rammohan Sundaram, who exited his earlier venture NetworkPlay in November last year, has announced the launch of his new venture Platform Play Media Ventures Pvt Ltd. PlatformPlay will help international businesses to make an entry into India's digital media industry via multiple methods. It will offer entry into India businesses via build operate transfer (BOT) model, monetisation through representation, joint ventures, brand licencing, revenue share and consulting among others.
The new venture would be led by Sundaram as the chairman and managing director and Smile Vun Group (SVG) Media owns majority stake in it. Manish Vij would join the board of PlatformPlay as SVG Media's representative.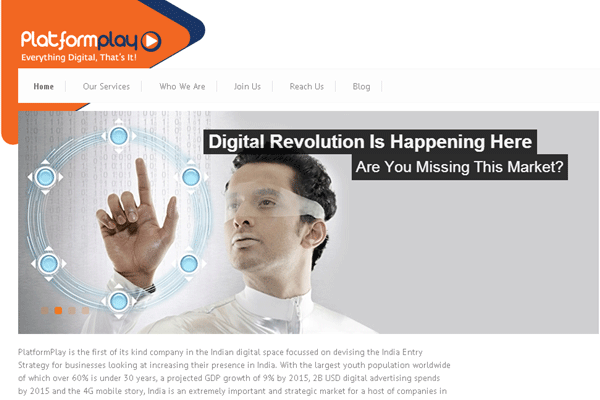 Sundaram's earlier venture NetworkPlay provides branding solutions through engagement on web, mobile and DTH platforms. In March 2012, Gruner + Jahr, the publishing division of the European media conglomerate Bertelsmann AG, acquired a majority stake in it for an undisclosed sum.
"With PlatformPlay, we would be the first of its kind firm focussing on India entry for various international digital brands looking at either entering or expanding their footprint in the market. Domestically, we are focused on bringing the right audience for various categories of advertisers through some exclusive relationships that we are signing now," Sundaram said.
(Edited by Prem Udayabhanu)
---