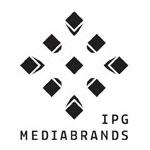 IPG Mediabrands, the media holding company of the Interpublic Group of Companies, Inc., has bought the digital agency Interactive Avenues for an undisclosed sum.
Post acquisition, Interactive Avenues will become a part of the Mediabrands Audience Platform (MAP), IPG Mediabrands' arm for data-driven digital services and technologies that focuses on search, display, mobile, social, video, applications and e-commerce. MAP enables agencies to find, buy and engage with audiences in real time. Interactive Avenues' co-founder, Amar Deep Singh will be MAP India CEO.
With this acquisition, Interactive's investors – WestBridge Ventures II Investment Holdings and Anupam Mittal – exited from the company.
WestBridge, founded in 2000, had raised two private equity funds before merging with Sequoia Capital in May 2006. The investment into Interactive came when it was part of Sequoia Capital. But in early 2011, WestBridge split from the global VC firm and revived the original WestBridge Capital Partners, taking out the portfolio firms which were part of the previous funds.
Interactive Avenues will sit alongside the established IPG Mediabrands agency Reprise Media in the new MAP structure. However, the acquisition and integration into MAP India will have no impact on the day-to-day running of the agency which will remain as it is now. Interactive Avenues will continue to operate as an independent brand within the MAP structure, according to a company statement.
"India is a key market for IPG Mediabrands and for IPG as a whole. This acquisition affirms our commitment to making investments in high growth disciplines and geographies. We believe India is one of the fastest growing and most important global markets. IA has a fantastic track record in India and great future as a part of IPG Mediabrands," commented Matt Seiler, global CEO of IPG Mediabrands.
"IPG Mediabrands recognises where digital is heading and the integration of Interactive Avenues will enable MAP to gain further foothold in the Indian market, following its introduction earlier this year," said Brendan Moorcroft, global CEO of MAP.
(Edited by Sanghamitra Mandal)
---