Interaction One Solutions Pvt Ltd, a Bangalore-based interactive business solutions startup, has secured $1 million from early-stage-cum-seed fund SDSS Management Services LLP, a top executive of the company told Techcircle.in. The company will use a major chunk of the money to hire new talent and also to expand its infrastructure, said Krishna Prasad, founder of InteractionOne.
Based in Bangalore, SDSS Management Services is an early-stage-cum-seed fund set up by a group of high networth individuals (HNIs). The fund is headed by Sukant Gupta, a top executive at  Bangalore-based DNM India. SDSS has so far invested in four startups (including InteractionOne), operating across various business verticals.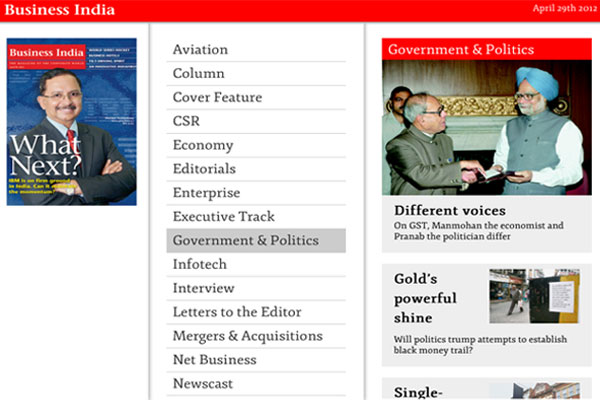 Started in February 2012 by Harvard Business School alumnus Krishna Prasad, InteractionOne has developed an interactive, socially integrated platform called ScreennPlay that enables magazine publishers to customise and publish digital versions on mobile devices, as well as tablets. The startup's initial focus will be the Indian magazine market.
The company is currently running a pilot with two magazine publishers, according to Prasad. "Our revenue model is a mix of revenue sharing on advertising, subscriptions and app bundling with device manufacturers," he said.
According to Prasad, Indian consumers are now willing to pay for mobile and tablet versions of publications. "With the rising print and distribution costs, coupled with the declining rate of subscriptions, magazine publishers are increasingly going digital with their offerings. They know that consumers are now ready to pay for the mobile/tablet versions as these devices are lean-back consumption mediums similar to print magazines and deliver great experience," he said.
InterectionOne has three distinct business divisions "the interactive business division that focuses on brands; a products team developing products in association with third party partners (mostly brick-and-motor players) and the media labs, which is the playground for new ideas, incubation and allied R&D.
The company currently has six people on board – each with 15-plus years of digital business experience across branding, product design & development, usability, product management and technology. "We are hiring aggressively and should be about 20 people by June this year," said Prasad.
A Harvard Business School alumnus, Prasad is a seasoned digital media professional with more than 18 years of working experience with various firms such as Dentsu Digital and MSN India. Prior to setting up InteractionOne, he was chief experience officer and head of digitalbusiness at Dentsu.
(Edited by Sanghamitra Mandal)
---