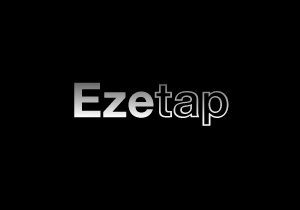 Mobile-based payments service provider Ezetap Mobile Solutions Pvt Ltd has partnered with MasterCard and Equity Bank, one of Kenya's largest bank, to provide its mobile point of sale (MPOS) technology in the Kenya market. The MPOS project was first announced in January this year and will be targeted at selected merchant retail outlets in the country. Equity Bank will work closely with the chosen retailers in the pilot project to educate sales staff on how to utilise the MPOS technology.
The offering
Ezetap offers a mobile point of sale (POS) solution that allows gadgets like feature phones, smartphones and tablets to be converted into POS terminals. This is facilitated by connecting the Ezetap Card-Reader to the headphone jack of the devices. The company also offers a configurable mobile app that works with both feature phones and smart devices. The solution is compliant with the Payment Card Industry Data Security Standard (PCIDSS) and the Payment Application Data Security Standard (PADSS) global security standards.
The device (Ezetap Card-Reader), which the company claims to have designed and manufactured in India, is compatible with feature phones (such as Nokia S40), as well as smartphones running on Android, iOS and Windows Mobile platforms, and can capture signatures electronically, thus doing away with paper receipts. In India, it is priced at Rs 1,500, although there is no clarity on it's pricing in the Kenyan market.
"Our collaboration with Equity Bank and Ezetap to introduce this technology to Kenya will help businesses and retailers boost sales through broadened acceptance. The MasterCard MPOS solution will allow Kenyan retailers who previously operated on a cash-only-basis, to use mobile phones as point of sale (POS) terminals and accept electronic payments," said Daniel Monehin, division president, MasterCard Sub-Saharan Africa.
Bangalore-based Ezetap was set up in 2011 by Abhijit Bose (CEO), Bhakta Kesavachar (CTO) and Sanjay Swamy, who serves as the company's chairman. The company had earlier (November 2012) raised $3.5 million in a Series A round of funding from Chamath Palihapitiya's Social+Capital Partnership, a Silicon Valley-based VC firm, as well as from Peter Thiel (co-founder of PayPal and one of the early investors in Facebook who is now associated with a VC firm and a hedge fund), David Sacks (Yammer founder) and Nicolas Berggruen. Social+Capital Partnership led the round which also saw participation from the existing investor AngelPrime, a startup incubator launched by serial entrepreneurs Shripati Acharya, Bala Parthasarathy and Sanjay Swamy in 2011. As part of the investment, Palihapitiya joined the board of Ezetap. In July 2012, the company had raised an undisclosed amount from AngelPrime.
(Edited by Prem Udayabhanu)
---