Sony Music unveils streaming and download service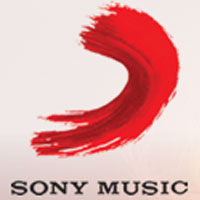 Sony Music has partnered with the new range of Sony Xperia phones (Z, ZL and E series) to roll out 'Sony Music Jive',  a music service to download and stream music. The service is free for the first six months and consumers can then opt to subscribe to it after the free period. The music is downloaded in MP3 format.
"Sony Music Jive is our foray into directly engaging with consumer by offering them a compelling digital music service. Eith Sony Music Jive, the Xperia handsets would give them an unmatched offering of songs and an easy and legal access to the global catalogue of Sony Music," said Shridhar Subramaniam, president India and Middle East said, As of now, the Sony Music catalogue comprises of two million songs across multiple genres.
Kenichiro Hibi, managing director of Sony India said the app fits with its brand image.

Sony Music's technology partner for the service is Indent (Infibeam Digital Entertainment Private Ltd), a music tech start-up formed by Infibeam, an e-commerce portal.
In November 2012, Techcircle.in had reported launch of Infibeam's Indent, a music monetisation platform and a multi-crore deal with Sony Music as Indent's first digital service agreement.
New Sony Xperia phones already have Jive embedded on them. In the coming months it will be available for other operating systems and integrated with operators as well.

Sony Music will offer users of this service a number of unique benefits like 'First on Jive' which will be content exclusives from Sony Music latest International artistes and Bollywood soundtracks, celebrity curated playlists and content that will be available only for Jive consumers.
The similar services in the market already is Nokia Music Unlimited store, which allow users to  download and share free music from its Nokia Music Store.
Revenues from digital music sales led the third successive year of growth for Indian recorded music in 2012.According to International Federation of the Phonographic Industry (IFPI), which  represents the recorded music industry globally, digital growth in India has been predominantly through mobile channels, though streaming services too are beginning to take off.

(Edited by Prem Udayabhanu)
---