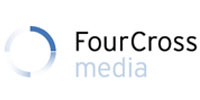 Four Cross Media Services, a firm co-founded by a group of professionals including Sanjiv Gupta, former chief of Coca Cola India, and backed by funding from Malaysian media group Astro, is building a string of Asian digital media properties, including at least one e-commerce venture with a focus on India.
As part of the plan, Four Cross has just pumped in Rs 75 crore ($13 million) into London-headquartered digital media firm To The New. This is in addition to investments of around Rs 35 crore made in the firm for its Indian business operations since it was founded in June 2010. The fresh funding will be used over the next three years to capture a slice of Indian digital services market including acquisitions in the business.
To The New is an umbrella for four business units straddling digital marketing services, content development and delivery such as apps besides digital media analytics. This is done through four separate companies -- Tangerine, Intelligrape, Prospero and Ignitee.
It had previously acquired Delhi-based Tangerine, a company which creates and manage content on the web, mobile and social media platforms. Tangerine was founded by Puneet Johar, a former executive with Star Group who has also worked with Coca Cola India in the past and is currently a co-founder of Four Cross Media.
In December 2011, To The New acquired Mumbai-based Ignitee Digital Services, a digital marketing service company, and in January 2012, it snapped up Delhi-based Intelligrape, a mobile and web application development company.
With the latest round of funding, To The New is targeting revenues of Rs 250 crore in three years. The company currently employs 300 people in India across its business units and is aiming to ramp up this to 600 professionals in the next two years.
"There has been a burgeoning demand for digital services in India over the last couple of years and we see this market rapidly growing. As Indian consumers spend more time online, we are seeing many more businesses working this to their advantage," Puneet Johar, co-founder, Four Cross Media said in a statement.
E-commerce:
Last month, Four Cross Media had separately disclosed that it is putting Rs 40 crore in its second venture, Gurgaon-based The American Swan Lifestyle Company, which is an online-offline hybrid lifestyle retail venture. The online channel has been unveiled under AmericanSwan.com, which sells apparel, accessories, cosmetics as well as home furnishing items.
This is a private label lifestyle products venture. While it would compete with other firms such as Jabong, Myntra and Yebhi besides horizontal e-commerce firms such as Flipkart, which are expanding in the lifestyle domain, it is also selling its branded products on Jabong. To that extent it is more in the bracket of Freecultr, which is a private label e-com venture.
The firm went live in November and at present is only an e-commerce venture, though it plans to open its own stores in the coming year. It has a central company owned distribution centre close to the Delhi airport and has tie-ups for third party logistics services.
Although apparel e-tailing is a crowded marketplace, and there have been early signs of consolidation with drying venture capital funding, the entry of a firm with strong financial backers would well make AmericanSwan a serious player in the business.
Four Cross:
The company, which was founded around three years ago, is believed to have been funded through two rounds of capitalisation worth around $45 million by Malaysia's Astro Group. Astro is a consumer media entertainment group in Malaysia and Southeast Asia with operations in pay-TV, radio, publications and digital media.
Astro already has a significant presence in media space in India having invested in NDTV Lifestyle, GETIT Infoservices and Sun Direct DTH besides private FM radio business of the Sun TV Group and celebrity chef Sanjeev Kapoor's firm Turmeric Vision Pvt Ltd, which runs Food Food channel.
While Astro is the main investor in Four Cross, its co-founders bring operational expertise. Besides Sanjiv Gupta and Puneet Johar, the top team includes Brian Kelly (co-founder who has previously worked with Technicolor and Carlton Communications) and finance chief James Davis.
(Edited by Prem Udayabhanu)
---