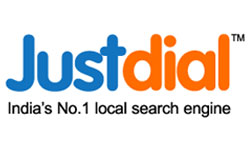 Mumbai-based Just Dial Ltd, which runs an India-specific local business listing platform Justdial.com, is in the process of adding a new revenue stream. The firm is close to striking an arrangement with a large restaurant chain that will enable consumers to use its mobile/web platform to place orders for home delivery of food, a source told Techcircle.in.
As per the agreement, Justdial will manage the call centre for the restaurant chain and is expected to get around 5 per cent of the order value as its commission, according to the source.
It is not yet clear whether this model will be replicated for all the restaurant clients who list on Justdial or whether it may even be extended to other offline clients to reach out to their respective customers. Either way, it will add to the revenue stream of the firm.
With more than 7.7 million listings (as of June 2012), Justdial currently follows a B2B model where businesses pay for listings, to be featured among the company's search results on a priority basis.
"Justdial will manage the consumer interface for order placing while the logistics and delivery services will be carried out by the restaurant chain," the source said on condition of anonymity.
When contacted, Justdial spokesperson said, "Currently, we cannot comment on anything as we are in the quiet period."
With this service in place, Justdial may soon lock horns with companies like Foodpanda.in, JustEat.in and Tastykhana.in – online platforms for ordering food for home delivery. However, most of these sites are operational in a limited number of cities. So given Justdial's reach, it may soon achieve a significant scale in this space.
Last July, Justdial deferred its proposed initial public offering (IPO) and raised Rs 327 crore ($57 million) from its existing investors Sequoia Capital and SAP Ventures.
Thereafter, it re-filed documents for the IPO with the market regulator SEBI, which would give its venture capital investors a multi-bagger exit. Investors like SAIF Partners, Tiger Global Management and Sequoia Capital are set to make over 10x on their investments in the firm. However, SEBI is yet to give its nod for the issue (as of February 25, 2013).
Founded by VSS Mani in 1994, Justdial is a local search firm that provides listings of small and medium businesses across the country. It provides its services across multiple platforms including the internet, phone, wireless and print. The company claims to be catering to more than 57 million users but consumers/end-users don't have to pay to access these listings.
Justdial's consolidated total income increased from Rs 71.6 crore in FY08 to Rs 277 crore in FY12, representing a CAGR of 40.2 per cent. Its profits after tax increased from Rs 1.71 crore in FY08 to Rs 52.3 crore in FY12.
(Edited by Sanghamitra Mandal)
---