InvestmentYogi raises under $500K from Silicon Valley-based angel investor Safa Rashtchy, others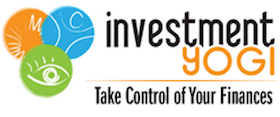 InvestmentYogi FinAdvisory Services Pvt Ltd, the company that owns and operates financial advice website InvestmentYogi.com, has received under $500,000 in angel funding from Silicon Valley-based angel investor Safa Rashtchy (earlier MD at Piper Jaffray and Company, a global Investment bank) and an unnamed angel investor from the financial sector in India. While the exact amount of the funding was not disclosed by the company, the round was raised in January 2013. As part of the transaction, Rashtchy will now become the chairman of the board of the company. Rashtchy was already a founding investor and member of the board.
"The funds will be used to grow the team and reach out to even more Indian users. We have already served over four million users in the country and want this number to exceed eight million by the end of this year," said Anirudha Basu, chief operating officer, InvestmentYogi.
The Hyderabad-based company was founded in 2008 by Mamtha Banerjee and Sanjay Joshi (at the time CEO and CTO respectively). Mamtha has earlier worked with companies like Travelocity and GetThere and holds a masters degree in computer science from the University of Illinois, Chicago (US). Joshi has worked at companies like One Technologies, Information Systems Development (ISD), Travelocity.com and GetThere, prior to founding InvestmentYogi. Joshi holds a MS degree in computer science from South Dakota State University. Both the founders are now part of its board as advisors (no longer CEO or CTO). In the wake of this development, the company's board of directors appointed Basu as its COO and Kranthi Kiran as its vice president of technology.
Investment Yogi's product offerings include online financial planning, tax preparation, e-filing of taxes, budgeting and mutual fund research.  It claims to have served more than 4.3 million Indians with questions on personal financial issues, exceeding the company's initial mission (its TaxYogi product has the top market share now). The company had earlier raised an undisclosed amount (it was in the similar range as this round, according to Basu), also from Rashtchy, among other investors, in July 2009.
According to Basu, the funds raised should last for around two years, post which it will look to raise a larger Series A round.
Early this year, investment analysis and research firm Investopresto Financial Services Pvt Ltd had raised an undisclosed amount in its second round investment from Singapore-based Crystal Horse Investments and some other investors from the country. Crystal Horse had previously (2011) put $300,000 in the Singapore and Hyderabad-based firm.
(Edited by Prem Udayabhanu)
Comment(s)