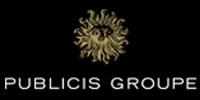 Publicis Groupe SA, a multinational advertising and public relations firm, has acquired Indian digital marketing agency and consulting company Convonix Systems Pvt Ltd for an undisclosed amount.
Paris-based Publicis will align with its media planning arm Starcom MediaVest Group (SMG)
 in India to provide search engine optimisation (SEO), paid search marketing, social media marketing and online reputation management to its clients. Post acquisition, Convonix will become a part of SMG and will operate as SMG Convonix, with two market-facing brands SMG Digital and Convonix. Its founders -- CEO Vishal Sampat and co-COOs Sarfaraz Khimani and Pallav Jain -- will continue to lead the agency, the company said in a statement.
"Aligning with SMG gives us global scale and a more powerful face to the market which we can leverage to constantly improve our offering and give our clients the best tools and solutions available," said Convonix CEO Vishal Sampat.
Founded in 2003, Mumbai-based Convonix employs more than 200 people. Its clients include  Taj Hotels, Reliance Industries, Kotak Mahindra Group, Club Mahindra, Kodak and Aditya Birla Group. However, more than 60 per cent of its business comes from overseas. It has increased its revenues 66 per cent on an average since 2008.
Convonix has recently developed a proprietary in-house brand monitoring and social listening platform called IrisTrack, which enables clients to gather market insights on their products and competitors and also engage customers online to improve their customer service.
Convonix is Publicis's fifth acquisition after Indigo Consulting (April 2012), Resultrix (August 2012), iStrat (December 2012) and MarketGate (December 2012). With the acquisition of Convonix, Publicis is looking to expand its operations across India, with the ambitious goal of doubling its size by 2015.
"As the first SEO organisation in India, Convonix has continued to innovate and build the very best digital capability whilst being highly respected for its ability to recruit the best talent from universities each year, and transform them into digital advertising experts through a rigorous training programme," said SMG global CEO Laura Desmond.
Publicis is an advertising holding company that provides digital and traditional advertising, media services, and specialised agencies and marketing services (SAMS) to national and multinational clients. The group employs approximately 56,000 people.
(Edited by Prem Udayabhanu)
---