DTDC ropes in ex-TNT exec to form specialised e-com logistics venture DotZot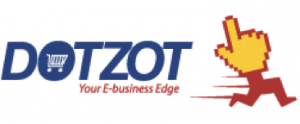 DTDC, a leading express courier company, has roped in Sanjiv Kathuria, former country director for sales and marketing at TNT India to form DTDC E-Commerce Logistics Ltd, a specialised e-commerce logistics company that will handle logistics for e-com companies in India under the brand name DotZot.
The newly formed company is a subsidiary of DTDC in which Kathuria holds a minority stake.
"E-commerce customers are becoming increasingly demanding and a great delivery experience is the key differentiator that e-retailers can provide. Also, e-commerce deliveries are not like normal deliveries, considering they come with their own set of challenges, like collecting cash on delivery (COD), reverse pick-up for returns and exchanges, among others. The technology and the processes also have to be fine-tuned for e-commerce," said Kathuria, co-founder and CEO, DotZot.
Logistics solution providers will need to transcend from the traditional 'courier' processes to meet the modern day demands, he said.
The Bangalore-based subsidiary of DTDC was founded in August last year by Kathuria and Abhishek Chakraborty, executive director, DTDC Courier & Cargo Ltd.
The company spent the first few months in building the technology and the network and it started offering its services to clients earlier this month.
Kathuria has over two decades of experience and has earlier worked in companies like Xerox India, HCL, BPL Telecom, apart from TNT. At TNT, he was responsible for building the clinical express and service logistics verticals from scratch. He was also responsible for the launch of TNT's domestic business. Kathuria holds an MBA degree from IIM- Bangalore and a PG degree in management and business studies from University of Warwick, UK.
Chakraborty joined DTDC as a director in 2009, prior to which he was working as a consultant at Accenture. He holds a postgraduate diploma in management from IIM Bangalore and a BE degree in electronics and communication from Visvesvaraya Technological University, Karnataka.
The company assists e-commerce merchants in streamlining the entire delivery lifecycle, cuts costs, increases reach and mitigates risks associated with setting up a delivery network. It will also ensure constant visibility of shipments and real time flow of information.
As of now, DotZot has processing centres in 50 towns that will handle deliveries to over 8,000 pin codes (localities) in 2,300 cities in India. And while the company has recently started offering its services, the fact that all of DTDC's existing e-commerce customers will be transitioned to DotZot, means it already has a client base of around 500 e-commerce companies in India (with the biggest market being Delhi).
DTDC claims to be handling approximately 11.5 million consignments every month and has 6,000 channel partners spread across the length and breadth of the country.
 Competition & the DTDC advantage
While the company has most of the leading e-commerce companies as its clients, some of the larger players like Flipkart.com and Jabong.com are handling their own logistics. In fact, Jabong is also offering its logistics services to other e-com players (read here for more on that), and Flipkart can also do the same. So how does the company plan to compete with them, in addition to the other existing players like Aramex.
"The fact that we are backed by DTDC, one of India's largest domestic delivery network company with a team size of 23,000 that covers 10,000 pin codes in the domestic market, and over 240 destinations internationally, means we already have a much bigger network that any of the e-com players that handle their own logistics or offer it as a service. Our scale is evident from the fact that while DTDC delivers to 10,000 pin codes, we are only offering the service for 8,000, since there is not much demand for e-com deliveries in the rest," said Kathuria.
The e-commerce market in India is only set to grow further over the years and there is enough room for any competition, he said. He also claimed the new venture (DotZot) should achieve revenues of Rs 100 crore by 2016, and it will contribute to around 20 per cent of DTDC's total revenues by 2020.
(Edited by Prem Udayabhanu)
Comment(s)