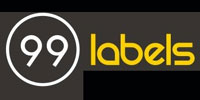 Info Edge (India) Pvt Ltd, which runs a string of consumer internet properties and has been investing in other tech startups in India, has disclosed that it would make provision for or write off its entire investment of around Rs 29.3 crore ($5.4 million) in Ninety Nine Labels Pvt Ltd during the current quarter. Ninety Nine Labels runs the online private sales portal 99labels.com.
This may lead to yet another casualty in the e-commerce sector, which is facing consolidation amid the lack of visibility in terms of profitability and the shrinking venture capital funding interest.
"We recognised that the asset is impaired. This is an assessment of the whole e-commerce landscape. Right now, we are just making an announcement that we recognise the valuation of this asset is impaired," Info Edge co-founder and vice-chairman Sanjeev Bikhchandani said about the write-off.
On why the firm did not look at a merger of operations with another player, he said, "Our assessment is that a merger with any other company will not add operating value to 99labels."
We have been hearing strong rumours that the flash sales site 99labels.com is going to shut down although the site is live as of now. "It's a dead-end for 99labels. The investors have decided not to put a single penny more into it. It is going to shut shop very soon," said an active VC investor with multiple Indian e-commerce firms in the portfolio.
When we contacted Ishita Swarup, founder & CEO of 99labels, regarding the move made by Info Edge, this is what she had to say: It was for the investors to decide. It's their decision and we have nothing to say about it.
"For rumours that any of our properties is not doing well, I can say that it's not true. Nothing changes at our company. We are in the midst of a lot of developments. There is nothing like we are shutting down or getting merged. We are already in talks with new investors and would be making announcements soon," added Swarup.
In October 2012, 99labels.com launched a separate catalogue site called 9rasa.com.
At that time, Swarup had said, "Ethnic wear and accessories are mostly non-branded and on 99labels, our focus was getting diluted because of this category. After the launch of 9rasa, we can again focus on big brands and discounts on 99labels."
Sources told Techcircle that this would become the main property of the firm now and 99labels.com would be shut down.
"The flash sales model is not working in India and 99labels will most likely change the business model and focus on its other e-com product 9rasa. You may hear about it shutting down the flash sales business soon," an industry insider said on condition of anonymity.
99labels.com is a member-only flash sales site, offering luxury brands in fashion apparel, lifestyle products, accessories, footwear, watches, jewellery, fragrances and home décor. It offers up to 90 per cent discounts on branded merchandise.
Last September, Info Edge invested Rs 5 crore ($0.9 million) afresh in Ninety Nine Labels. This came after a larger round in May 2011 when it approved an investment of Rs 15.7 crore through a mix of buying out some existing shareholders and fresh equity infusion into the firm. This means Info Edge invested around Rs 7 crore more into Ninety Nine Labels.
(Edited by Sanghamitra Mandal)
---