Startup incubation and accelerators have started cropping up across regions, which is good news for the domestic startup ecosystem. One of the newest ones to set up shop is Delhi-based 91SpringBoard, which not only offers vanilla co-working space, but also counts an investee among its incubatees (more on that later).
It was started by a team of eight 'on-site entrepreneurs'. This includes Pranay Gupta (who recently quit the accelerator at IIM Ahmedabad's Centre for Innovation Incubation and Entrepreneurship (CIIE)), Anand Vemuri (associated with US-based medical device start-up Caldera Medical), Varun Chawla (founder of myguesthouse.com which was acquired by MakeMyTrip), Priyanka Sharma (entrepreneur-in-residence at YouWeb Incubator in California) and Girish Khera (founder of Scientific Animations).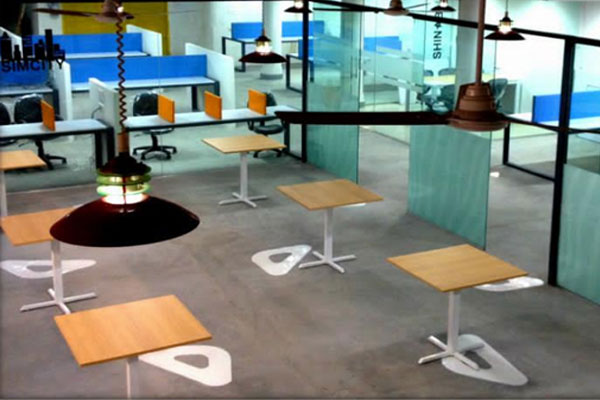 Others who are part of the top team include Pushpendra Thakur, Apurv Agrawal (founder of ngoFuel.org ) and M S (Kuki) Chawla, who has created four ventures to date.
The incubator offers typical co-working space as well as funding opportunity. 91SpringBoard also plans to raise an undisclosed amount, which would be used for funding startups.
It will invest in 10-15 startups per year and will take stakes of up to 35 per cent in such firms, Gupta told Techcircle.
Within a month of starting up, 91springboard already provides co-working space to 18 startups, which works on a monthly rental basis. "At 91springboard, startups can just come and opt for co-working. There is no need to give equity for the same," said Gupta.
The startups are Delhi Ultimate, Seven Atoms Inc, Acamor, Elation Life Coaching, Insync Tech Fin Solutions, Nupinch, Anglian Business Solutions, Centre for Information and Development Communication, Siddharth Travels, Webcontxt Technologies, Aim Fin Consultants, Retasaan, Sixth Sense Management Services, Hand Made on Earth, Epiphany Learning, Virtuoso Sales Solutions, Ploysz Multiservices and Madbooks.
Only one of these, Acamor, a  travel portal offering offbeat package tours, has secured an undisclosed amount of funding from 91SpringBoard. While the amount has not been disclosed, Gupta said, "It will be in the typical angel funding range."
91SpringBoard has taken a 10,000 square feet space in South Delhi. What caught out eyes was the unconventional design of the office space with cool sitting arrangement, a place to chill out with video-game space, glass conference rooms and colourful interiors.
(Edited by Prem Udayabhanu)
---