Startup Village incubatee Nwplyng checks in with social music sharing app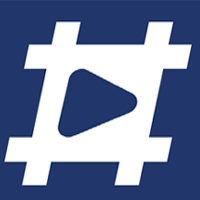 Nwplyng Pvt Ltd, a music app developer incubated at Kochi Startup Village, has rolled out #nwplyng, a social music-sharing app with a gamification feature that enables users to check in while listening to music and share it with friends on social networking sites, its founder told Techcircle.
The company was founded in April last year by Utsav Agarwal, who holds a BTech degree in production engineering from Mumbai's DJ Sanghvi College of Engineering. It has already secured an undisclosed seed funding from Kerala-based mobile VAS player MobMe Wireless, Agarwal said.
"#nwplyng for music is like what Foursquare is for places and GetGlue for movies and TV shows. With each check-in, the user has the option to add context through a YouTube video, location, picture and comments," explained Agarwal.
A free app, #nwplyng is currently available on Android devices. It went live a couple of days ago. Agarwal said the iOS version will be launched by the end of this month.
The app has registered 500 downloads on Google Play. However, the company has set an ambitious target of crossing five million downloads by the end of this year. Nwplyng mainly targets US and European markets with its app.
The company is currently not looking for monetisation, though  there are many ways to monetise it like affiliate iTunes sales, artiste promotions and affiliate tickets sales.
"But we want to build a meaningful product and become synonymous for music sharing, just like Spotify is for music consumption, and track user data that artistes can use to market themselves,"  he said.
With the 5-member team, Nwplyng is now looking to raise $200,000-$400,000 for marketing initiatives and is also planning to set up an office in Silicon Valley (As of now it is virtually incubated at Startup Village).
"Music industry as a whole is ripe for disruption. While many startups are trying to crack the music subscription model, we believe that it is the worst back-breaker for a music startup," he said.
Even Spotify valued at over $4 billion is available only in less than 25 countries and running on a quarterly loss of $150 million, he said.
Prior to setting up Nwplyng, Agarwal worked in the music business by managing a couple of local bands from Mumbai. Previously, he produced a pub rock festival Sharktooth LiveStorms with Bombay Rock Association (bRA), handled marketing and events for EMI Music and social media and marketing for numerous artistes at FanManager, apart from a stint at William Morris Endeavour and Business Development at TAG Strategic.
How it works: 
Once you login with your Facebook, Twitter or Foursquare credentials, you can select songs in three ways
1. Manual search.
2. The app can recognise the music playing on your default music player, and it will throw you a push notification to ease the process and reduce friction.
3. Audio-fingerprinting, wherein the app recognises the song. (This feature is similar to Shazam app, which uses a mobile phone's built-in microphone to gather a brief sample of music being played).
Once a song is selected, the user has the option to add context through comment, picture, YouTube video and location, and share it with friends and family on these social networking sites.
Also, like any other social media, the app has feed of songs checked-in by people you are following and profile of your check-ins and gamification statistics along with settings, notifications and ability to find friends through Facebook, Twitter and Foursquare. The gamification feature can be used to unlock badges, called Guitar Picks (there are more than 20 of them), and you can become the manager of your favourite artistes by sharing that maximum number of times across the globe and level up in career as a musician for playing around with the app.
The company needs to usher in a better UI for this app. When we last checked, we were stuck on the username screen and found it difficult to login into the app.
(Edited by Prem Udayabhanu)
Comment(s)