BITS Pilani's startup event Conquest has incubation credit worth $180K; entries close April 7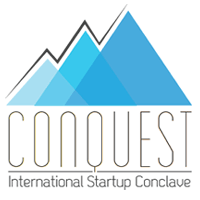 Engineering institute BITS Pilani has raised the total cash corpus of its annual startup event Conquest with Rs 3 lakh ($5.5K) worth of equity-less seed money available for the winner as against Rs 2 lakh ($3.7K) in the previous edition. This is in addition to incubation opportunities worth Rs 1 crore ($180,000).
The last date for applying for Conquest 2013 is April 7. The grand finale is scheduled for August.
Besides the corpus for the winner, the resource pool for the finalists, which includes cloud computing credits, accounting, sales, marketing, PR and other expenses, has crossed Rs 2 crore.
Conquest seeks to support startups with incubation opportunities, IP filing, expert mentoring and networking sessions, with industry veterans besides angel and VC investors.
Some of the past winners and finalists of Conquest include PosterGully, Gharpay, Mobile Medics, iViz Security and NewDigmHealthcare.
Its accepting online applications through a questionnaire, after which the Conquest team will shortlist 50 teams for the next round. It will then organise personal mentoring sessions for these teams across six major cities in India, wherein the teams will have the liberty to choose their own mentors.
The semi-finalists will be asked to update their profiles including the progress made since the initial registration for Conquest. Every team will have to submit a video pitch, which will be used as part of the evaluation process to select teams for the grand finale. At the finale they will get a chance to pitch to VC firms.
For further details, log on to www.conquest.org.in.
Techcircle is the media partner for Conquest 2013.
Comment(s)