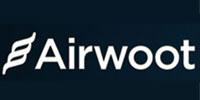 Gurgaon-based SaaS startup Memetic Labs Technologies Pvt Ltd is betting big on its social media customer support tool, Airwoot . Part of The Morpheus's 8th batch, Airwoot has been piloting in stealth mode for the past few months.
All set for a launch in a few weeks' time now, it claims Airwoot has had its pilot run with three premium Indian online brands. It did not disclose details.
Talking to Techcircle, Saurabh Arora, co-founder, Memetic Labs stated that the product would convert the reach of social media into more business for consumer brands.
Arora said now customers lodge their complaints in public domain via their feedback on Twitter or Facebook.
"What Airwoot will do is integrate those customer feedbacks at one place and help brands to respond to them," he said.
Arora claimed that the most disruptive feature they have launched is that their technology can segregate actionable feedback from non-actionable ones.
Arora said big brands like Flipkart and Snapdeal get thousands of mentions on social media every day and only a small per cent of that require immediate action from the brand's end.
"We separate the actionable comments for the brand for quicker, real-time response to the customer," Arora stated.
He also said the SaaS-based product lets the brands further disseminate the feedback to relevant departments as well. All this interaction, responses and dissemination is centrally stored at Airwoot's server.
Another Indian startup, Freshdesk, offers multi-channel customer support including e-mails, website and social media.
Arora reiterated that Airwoot is a social-focused tool and existing players don't have the same technology. He also added that other players' value proposition was price.
Freshdesk's basic package for instance is available for $9/per agent/per month. "They are focused on SMEs but our focus is brands. Though we have not yet zeroed in on a price point and still evaluating, our basic package would not be anything less than $400 for 4-5 agents, per month," Arora added.
He said the company will mainly target banking and financial sector.
Arora set up Memetic Labs Technologies with Prabhat Saraswat in December 2011. It is now looking at raising a seed round for expansion and a possible global launch.
(Edited by Prem Udayabhanu)
---