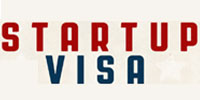 Canada is now offering a new class of visa called the 'startup visa' to attract entrepreneurs from outside the country in a bid to create new jobs and spur economic growth. The programme will run for five years in trial mode. After visa approval, the entrepreneur's permanent residency status will be immediate.
Canada is not the only country to take this move. Australia, Ireland, United Kingdom and Chile have similar programmes. Chile has been the hottest success story in attracting startups from all over the world, including India, in the last few years.
"The startup visa will help make Canada the destination of choice for the world's best and brightest to launch their companies," said Citizenship, Immigration and Multiculturalism minister Jason Kenney. He also added that attracting entrepreneurs from around the world would help Canada remain competitive in the global economy.
But before one can apply for startup visa, he/she will require the support of a Canadian angel investor group, venture capital fund or, in the future, a business incubator. The Citizenship and Immigration Canada (CIC) has initially joined hands with two umbrella groups – Canada's Venture Capital and Private Equity Association   and the National Angel Capital Organization to kick-start this programme. These groups will identify which members of their associations are eligible to participate in the programme. CIC is also working with the Canadian Association of  Business Incubation, which is the national body of organisations engaged in business incubation and economic development.
'Foreign' entrepreneurs keen to immigrate will also have to meet several criteria like language proficiency and educational qualification. However, the full set of criteria is yet to be published.
The process of designating which Canadian angel investor groups and venture capital funds will be eligible to participate in the programme will soon. After that the process of designating business incubators will begin, according to a statement released by the Canadian government.
(Edited by Prem Udayabhanu)
---