Social networking giant Facebook has introduced Home, the new software that the company claims will turn Android phones into living, social phones. To put it in simple terms, the software is a family of apps that can be installed on smartphones running on Android operating systems to enable deeper Facebook integration, and this is primarily done by modifying the device's home screen and lock screen. The key features of the software include:
Cover feed: Replaces the lock screen and the home screen of a smartphone to provide regular updates on Facebook friends' activities. As soon as you switch on your phone or press the home button, you see a stream of posts from the Facebook News Feed (it can include anything and everything – right from photos to status updates). Users can flip through the content or double tap to like it.
Chat heads: Enables one to keep chatting with friends even when he/she is using other apps. When a friend sends a message, a 'chat head' appears with the friend's face – so that you know with whom you are chatting. The chat heads appear even when you are checking your mail, browsing the web or listening to music. But you can choose to move them around or respond to them. Since SMS is integrated with the Facebook Messenger for Android, chat heads will include Facebook messages as well as text messages.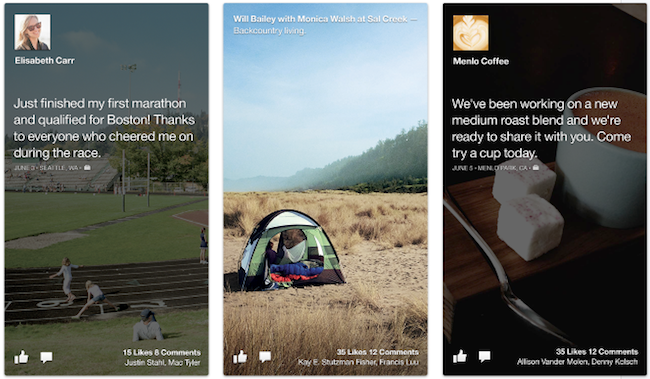 Notifications: Unlike cover feed, notifications are narrower in scope and only bring you what's directed at you, like a friend posting on your timeline. You will receive a notification with the friend's profile picture and you can open it by simply tapping it.
Apps: Users can access apps in Home via an app launcher that has a list of the user's apps. There is a screen containing all your apps and you can also drag your favourite apps to the app launcher for quick access. Additional screens can also be added.
Users can also drag their profile pictures on the screen to quickly access stuff on the smartphone. They can drag it left to see messages or start chatting with a friend, drag it up to open the app launcher or post to Facebook, and drag it right to access whichever app they used last.
"We all want to share and connect. But today phones are built around tasks and apps. Home isn't a phone or an operating system, and it's more than just an app. It is a completely new experience that lets you see the world through people, not apps," wrote Adam Mosseri, director of product at Facebook, in a company release.
Availability & compatibility
Facebook Home can be downloaded free of cost from the Google Play Store starting April 12, 2013. However, not all smartphones running on the Android OS will be compatible with it. For starters, it will work on HTC's One, One X and One X+, and Samsung's Galaxy S III, Galaxy Note II and the soon-to-be-launched Galaxy S4. The software will be also pre-installed on phones, which are part of the Facebook Home Program.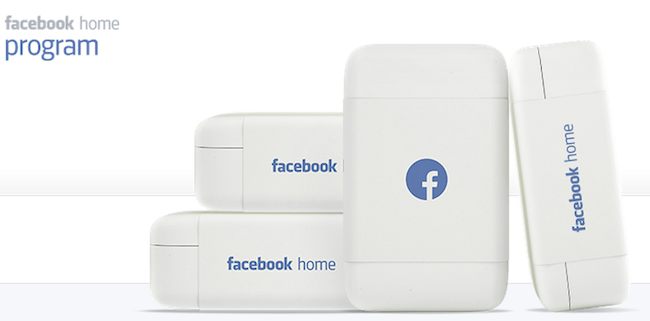 As part of that programme, the company will provide its partners (original equipment manufacturers and mobile operators) access to Facebook resources and partnership guidelines. HTC and AT&T are the first companies working together with Facebook and the first smartphone to feature Home is called HTC First. The smartphone is priced at $99.99 (approx. Rs 5,500) with a contract, but the off-contract pricing stands at $450 (approx. Rs 24,700). The device will be available in the US from April 12 (you can also pre-order it now), post which it will be launched in Europe and then in other countries. Here is a look at its specifications.
A quick look at HTC First
The Taiwanese manufacturer has chosen to name the first smartphone featuring Facebook Home as HTC First, which is kind of cliché if you ask us (will the next phone be called HTC Second and so on). The device features a 4.3 inch Super LCD touchscreen display (1280x720 pixel resolution) with 341 ppi density and runs on Android 4.1 Jelly Bean OS with Facebook Home. It is powered by a dual-core 1.4 GHz Qualcomm 8930AA processor, has 1 GB RAM and comes with 16 GB internal memory.
The smartphone has a 5 MP rear camera with BSI sensor that can record full high definition (1080p) videos and a 1.6 MP front-facing camera for video calling. On the connectivity front, it has Bluetooth 4.0, Wi-Fi, 3G and 4G, as well as a microUSB port. It measures 125.9mm x 65mm x 8.8mm and weighs 123.8 gm. The company has provided a 2,000 mAh battery that should provide a decent battery life. Additionally, the device supports a microSIM, has A-GPS and comes with near field communication (NFC).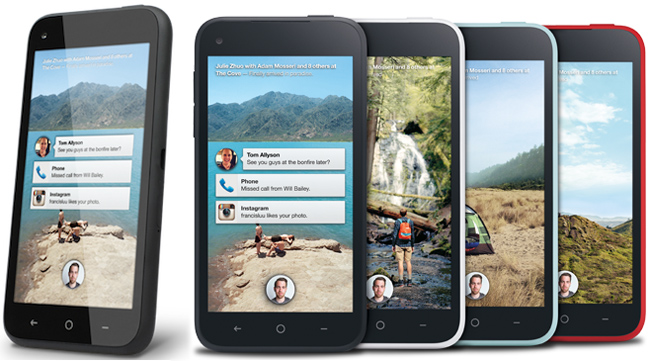 On the whole, HTC First is nothing to write home about, but there is one differentiating factor – it will feature Facebook Home out of the box (unlike other compatible Android smartphones that will have to download it from Google Play). But keeping in mind the Facebook Home Program, we may probably see local players like Micromax tying up with Facebook to launch cheaper phones along with the software.
As of now, Home is ad free, but Facebook co-founder and CEO Mark Zuckerberg has mentioned that one day (there isn't a fixed date for this), it will have ads, according to The Verge. Finally, considering the price at which First is available, you can definitely give it a try, especially if you are a Facebook junkie (like one-seventh of the Earth's population).
But there's one catch. Facebook might be an integral part of one's life today, but do you really feel comfortable if it literally consumes your smartphone (it is changing the basic functionality of the device, after all)? Or would you prefer to continue to use it (Facebook) as a standalone app? Share your comments below.
(Edited by Sanghamitra Mandal)
---