GamesINC, a site owned and operated by Delhi-based startup Exit10 Marketing Pvt Ltd, has pivoted from its original business model and rebranded as well. Now to be known as Bootstrapp.in (website to be live by the end of this month), it is evolving from a platform to buy/sell pre-owned video games to a marketplace for pre-owned electronics.
A part of the GSF Accelerator's inaugural batch, GamesINC was set up in May 2012 by Saptarshi Nath and Alexander Souter.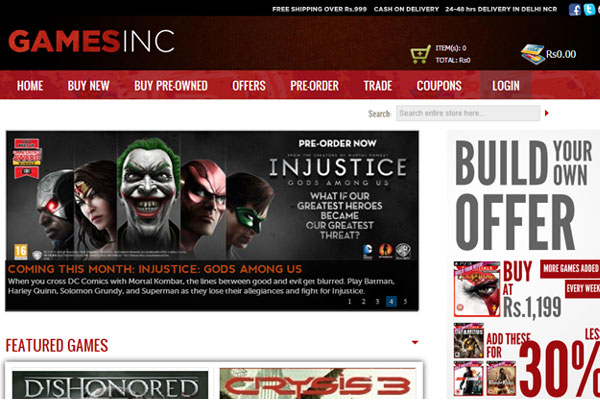 As of now, one can buy new and pre-owned gadgets on the site and also trade up their old electronics (free pick-up is available for selected locations in Delhi). The company makes new products affordable for its customers by monetising their existing ones, which are then resold or recycled.
Under the current model, the startup owns the inventory but moving forward to Bootstrapp, it will become a zero-inventory marketplace, founder and director Saptarshi Nath told Techcircle.in.
According to him, the key reason behind the transition is the extremely small size of the gaming market in India. The new business will initially focus on mobile phones and later move on to other electronic goods. "The market for gaming is very small in India while pre-owned electronics are constantly needed to be sold or disposed. We may also look at selling some new products but that won't be our focus in the new model," added Nath.
Once the new business model is up and running, the startup will take commission from each seller. But as it will be a zero-inventory marketplace, the company will simply run a product check and market it on the seller's behalf instead of storing any item. GamesINC will pay the seller only after the product is sold. Interestingly, this is where it differs from the online classified platforms where one can buy/sell pre-owned electronics. "On classified sites, a seller has to fill in the details and do the follow-up for the sale, but here we handle everything," explained Nath.
The startup currently operates in Delhi but it is looking to raise a couple of crores to expand to cities like Mumbai, Chennai, Bangalore, Pune and more. Eventually, it will be targeting e-waste companies for consumer electronic goods like televisions and washing machines, which will enable the startup to cater to the hugely untapped B2C market for pre-owned electronics.
---