Mobile ad startup Eureka launches app to monetise idle screen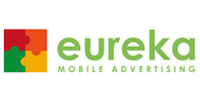 Mumbai and UK-based Eureka Mobile Advertising Ltd, which offers mobile ad services and displays marketing messages, offers and deals in the form of images on handsets, has launched an app called Eureka to monetise the idle screen while delivering relevant content to mobile users. The company has started a pilot programme with an Indian telecom player in February this year to try out the new app.
The Eureka app displays deals, content and ads as full-screen images on a user's mobile screen. Using its proprietary technology, these images come up as soon as a user unlocks the handset screen, which means he/she is bound to see the content/ad featured there. The advertising is, however, non-intrusive and users are free to interact in many ways – right from double-tapping on the image to launch the marketer's website/landing page to dismissing it altogether.
Eureka is an opt-in service and users can earn rewards in the form of discounts on their mobile bills (for post-paid subscribers) or free talk time (for pre-paid subscribers), thus enabling them to monetise idle screens on their handsets.
A free app, Eureka currently supports Android phones but will be soon available on BlackBerry and Symbian devices.
Founded in December 2011 by IIT-Varanasi alumnus Rahul S Jayawant (CEO) and investment bank technologist Yogesh Sholapurkar (CTO), Eureka Mobile works in partnership with telecom operators and brands.
"Mobile phone has become an important tool for marketers. We have been running a pilot in India and we have seen overwhelming enthusiasm for our service. Going forward, we will expand our services to more geographies and telecom operators, as well as other mobile operating systems. Over the next 12 months, we aim to be present in multiple markets across the world," Jayawant told Techcircle.in.
The startup uses a pay-per-view model to charge advertisers and shares a percentage of this revenue with users. As of now, Eureka does not offer its services in the UK but it will be expanding there towards the end of 2013.
The company also secured an undisclosed seed funding from high net worth individuals in India. It is now looking to raise $5 million in the next 3-6 months. According to Jayawant, the funding will be used to build the team, expand to other markets and on to other platforms.
(Edited by Sanghamitra Mandal)
Comment(s)