Ranjan Pai, Mohandas Pai to invest in early-stage Habit Fund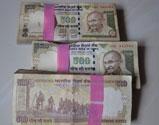 Manipal Education & Medical Group head Ranjan Pai and former Infosys director Mohandas Pai (they are not related) are investing an undisclosed amount in a $75-100 million early-stage fund, to be launched soon by a slew of VC investors. The development was first reported by Live Mint.
Christened as The Habit Fund, it will focus on startups operating in social media, mobile and cloud computing verticals. The fund will process 300-odd applications every quarter and invest in a dozen companies. Shortlisted startups will receive $150,000-$300,000, the report said citing two anonymous sources.
The Habit Fund is expected to be operational by the next quarter and is looking to invest in a dozen startups in the initial phase. Four startups have already been shortlisted for funding, according to the report.

The new fund will be managed by Sunil Bhargava, principal at US-based Tandem Entrepreneurs Management Services, and Rohit Bhagat, former Asia-Pacific chairman of BlackRock Inc., a New York-based multinational investment management corporation. The fund has already received commitment to the tune of $25 million.
Recently, government-backed technology business incubator eHealth also announced that it would launch a 'seed support fund' called SeedSurge, with a corpus of Rs 100 crore ($18.5 million). This Bangalore-based fund is looking to invest up to Rs 5 crore ($0.9 million) in as many as 10 startups in a year.
(Edited by Sanghamitra Mandal)

---