Yahoo posts flat Q1 revenue on declining display ad sales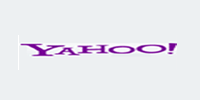 Yahoo Inc's  first quarter revenue fell short of Wall Street targets, as the Internet company continued to feel the effects of declining traffic to its Web properties and of falling display advertising sales, sending its shares down more than 4 per cent.
Yahoo Chief Executive Marissa Mayer said the company's plan to reverse the trend and restore the one-time Web powerhouse to its former glory was on track and would start showing results in the second half of the year. But she repeated previous comments that revitalizing Yahoo will be a long-term project measured in years.
"We are committed to growing our core business. First in line with the industry and ultimately surpassing it," said Mayer, a former Google executive who in July became Yahoo's third CEO in a one-year period.
Mayer said the company was making headway luring smartphone users to its services, with more than 300 million monthly mobile users in the first quarter, up from 200 million in the fourth quarter.
And she said that hiring efforts and acquisitions have positioned Yahoo to ramp up its product development and product releases in the coming months.
Yahoo's stock has surged more than 50 per cent since Mayer took the helm in July, though analysts say much of the rise is due to stock buybacks and the value of Yahoo's Asian assets.
Evidence of a significant turnaround in Yahoo's business was hard to spot in the company's first-quarter earnings report, however.
Display ad revenue, which accounts for roughly 40 per cent of Yahoo's revenue, declined 11 per cent on an adjusted basis in the first three months of the year.
"This is a core business that needs significant work," said Macquarie Research analyst Ben Schachter. "The core takeaway here is more time is going to be needed."
Yahoo shares fell to $22.73 in after-hours trading on Tuesday.
Yahoo also projected net revenue for the second quarter of $1.06 billion to $1.09 billion in a presentation posted on its website after its earnings release on Tuesday. That was below the average analyst expectation of $1.11 billion in second quarter net revenue, according to Thomson Reuters I/B/E/S.
Microsoft search partnership continues
Yahoo and Microsoft entered into a 10-year search partnership in 2010, hoping their combined efforts could mount a more competitive challenge to Google Inc, the world's No.1 search engine.
Yahoo Finance Chief Ken Goldman said on Tuesday that a revenue guarantee that Microsoft Corp  provided Yahoo under the terms of the companies' search partnership ended in March.
The partnership, which still exists, has not lived up to expectation. Yahoo's revenue per search remains below where it was before the deal with Microsoft, though Yahoo's Goldman said on Tuesday that the gap had narrowed in recent months.
Yahoo was once among the Internet industry's most powerful companies, it has lost its appeal among consumers and advertisers to rivals such as Google Inc and Facebook Inc.
Mayer has said that building better online products that entice consumers to spend more time on Yahoo properties, and developing new services for smartphones and other mobile devices, are key to turning the company around.
Yahoo said it earned $390 million, or 35 cents a share in the first three months of the year, compared to $286 million, or 23 cents in first quarter of 2012.
"People were disappointed by the display advertising because that's Yahoo's key business," said Sameet Sinha, an analyst at B. Riley.
"We were looking for display to be down about 9 per cent and they came in at negative 11," said Sinha.
Yahoo's overall net revenue, which excludes fees shared with partner websites, was $1.07 billion in the first quarter, roughly flat from the year-ago period, according to Yahoo.
Yahoo's net revenue was at the low-end of the $1.07 billion to $1.1 billion it forecast in January, in what was the first financial outlook that Yahoo offered since Mayer became CEO. Analysts polled by Thomson Reuters I/B/E/S on average expected net revenue of $1.1 billion.
Intel foresees Q2 sales decline as PC market shrinks
Intel Corp said its current-quarter revenue would decline as much as 8 per cent and trimmed its 2013 capital spending plans, as personal computer sales drop due to the growing popularity of tablets and smartphones.
Shares in the world's largest chip maker rallied as much as 3 per cent after hours but quickly gave up the gains. The stock had been battered over the past week after researcher IDC revealed that PC sales notched a record quarterly decline in the first quarter.
Despite persistently weak demand for PCs, Intel held firm on its previous forecast that 2013 revenue would grow by a low single-digit percentage, a target some analysts believe is becoming more difficult to hit.
Chief Financial Officer Stacy Smith told analysts on a conference call after Intel's earnings report on Tuesday that its upcoming Haswell chip, as well as new ultrathin laptops and an improving economy, would revive growth in the second half of the year.
"That scares the hell out of me. They are holding to the same ultra-bullish forecast they gave before," said Stacy Rasgon, an analyst at Bernstein Research. "They are presumably pretty bullish on the new products they are planning."
Personal computer sales plunged 14 per cent in the first three months of the year, the biggest decline in the two decades on record, as tablets grew more popular and buyers seemed to be avoiding Microsoft Corp's  new Windows 8 operating system, according to IDC.
Under pressure, Intel also said in its quarterly news release on Tuesday that it was reducing 2013 capital spending from $13 billion to $12 billion, plus or minus $500 million.
Sticking to their guns
Intel said its first-quarter revenue fell to $12.58 billion from $12.91 billion in the year-ago quarter.
The world's largest chipmaker forecast June-quarter revenue of $12.9 billion, plus or minus $500 million. Compared to the second quarter of last year, that amounts to roughly no change or a drop of as much as 8 per cent.
Analysts had expected $12.588 billion in revenue for the first quarter and $12.854 billion for the June quarter, according to Thomson Reuters I/B/E/S.
Intel posted first-quarter net income of $2.04 billion, or 40 cents a share, down from $2.74 billion, or 55 cents a share, in the year-ago period. Analysts on average had expected 41 cents per share.
"These numbers are not very solid, but the second-quarter guidance is better than feared. Conditions are probably not as bad as industry reports have suggested recently," said Doug Freedman, an analyst at RBC Capital.
Shares of Intel edged down less than 1 per cent in extended trade after closing up 2.5 per cent at $21.91 on Nasdaq.
Comment(s)