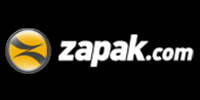 Zapak Mobile Games Pvt Ltd, the mobile gaming division of Reliance Entertainment Digital (part of the Reliance Anil Dhirubhai Ambani Group), has crossed 100 million downloads on the Nokia Store. According to the company, the number of downloads has increased from 50,000 to 100 million in just a span of 14 months.
A total of 22 games (with over 1 million downloads each) that included titles like Chhota Bheem Racing, Ninja Strike, ICC Cricket World Cup 2011, WWE Raw and Ben 10 Ultimate Alien contributed in helping the firm hit the 100 million milestone. Although the highest number of downloads were recorded for the game 'T20 Cricket 2012' with 7.76 million downloads, followed by 'Border War Face Off' with 5.83 million downloads.
The company presently offers over 350 mobile games on the Nokia Store, which are spread across genres like action, racing, adventure, sports, arcade, and puzzle, among others. It also claims to be number one in terms of total number of downloads in India on the Nokia Store. On the whole, India was also the no. 1 country in terms of maximum number of downloads witnessed, followed by Vietnam, Pakistan, Indonesia and Thailand.
Gerard Rego, head, developer experience, Nokia India, said, "India is big on gaming today and gaming app downloads are growing at a robust rate. The Nokia store is witnessing over 80 million downloads on a monthly basis, with gaming being one of the most popular categories."
Zapak Mobile develops content across wireless platforms and its catalogue includes titles like Ben 10, Putt-Putt Golf 3D, Chhota Bheem, ICC World Cup, among others. It also specialises in branded Internet Protocols (IP's) for Hollywood and Bollywood studio's like DreamWorks Production, Tom Hank's Playtone, Excel Entertainment, FoxStar and Big Pictures. The company's clientele includes brands like Codemasters, Glu, 24Mas, Nokia, Samsung, etc.
In November last year, Reliance Entertainment Digital had consolidated its gaming business under the brand name 'Zapak'. As part of the initiative, Jump Games Pvt Ltd, a developer and publisher of mobile games, apps and content, was re-branded and re-christened as Zapak Mobile Games Pvt Ltd.
---