Groupon India launches gadget microsite in exclusive partnership with Croma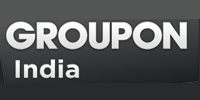 Groupon India has announced an exclusive partnership with offline electronics retail chain Croma (from the house of Tata) to launch a gadget microsite that will feature deals and offers on Croma's inventory of electronics.
The co-branded microsite is featuring deals on various gadgets such as mobile phones, tablets, laptops, iPads and cameras. Customer care and end-to-end operations will be managed by Groupon India while the logistics will be handled by Croma.
Earlier, too, Groupon India had launched microsites for different categories such as fashion, weekend getaways, healthcare and more, but did not associate with any specific brand or retail outlet.
Talking to Techcircle.in about the latest initiative, Groupon India CEO Ankur Warikoo said that 'gadgets' was one category the company wanted to penetrate further and decided to associate with an established name for the same. Asked if more co-branded microsites would be coming up soon, Warikoo said, "Nothing is planned as of now. The existing microsites on fashion and getaways are doing well and we may look at more in the future. But at present, we have not zeroed in on any category."
"This collaboration will help us widen our horizons to reach customers who are looking for attractive deals on gadgets without compromising on the quality. It blends perfectly with our corporate philosophy and we are looking forward to a successful journey ahead," said Ajit Joshi, MD and CEO at Infiniti Retail (Croma).
Other microsites from Groupon include:
Fashion: It offers deals on men's and women's apparel, footwear and accessories.
Weekend: A microsite featuring deals on services that customers can indulge in or nearby places they can visit over the weekend.
Healthcare: Lists deals on healthcare services, ranging from weight loss programmes and dental check-ups to laser eye surgery.
City Getaways: Microsite that has deals on getaways for 9 cities including Mumbai, Pune, Delhi, Chennai, Chandigarh, Bangalore, Hyderabad, Jaipur and Kolkata.
(Edited by Sanghamitra Mandal)
Comment(s)