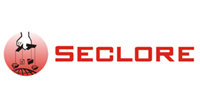 Mumbai-based Seclore Technology Pvt Ltd, which provides information security products to enterprises, has raised $6 million (Rs 32.5 crore) in its series A funding from Helion Venture Partners and Ventureast Proactive Fund, a top executive of the company told Techcircle.in.
As part of the deal, Helion MD Rahul Chandra and Ventureast's general partner Raghuveer Medhu will join the board of the company.
A major chunk of the money will be used for global expansion while the rest will be utilised to expand the technology team.
Set up in 2008 by IIT Bombay alumnus Vishal Gupta (CEO) and IIT Kharagpur alumnus Abhijit Tannu (CTO), Seclore operates in areas like information rights management and secure outsourcing. It provides security, privacy and compliance solutions to organisations operating in the fields of cloud computing, BYOD (bring-your-own-device) and external collaboration. Seclore started commercial operations in 2010 and has acquired more than three million users globally across more than 300 enterprises. It has presence in more than 15 countries in South Asia and Western Europe.
"Seclore's underlying technology allows information to be remotely controlled. It also enables enterprises to achieve the mutually conflicting goals of security and collaboration by breaking down traditional tenets of information security via distribution control," said Medhu.
The company is already profitable and has been cash flow-positive for more than two years now. It claims that its revenues have increased almost fourfold in the last couple of years. Seclore has around 80 people on board and has its development centre and headquarters in Mumbai. It has sales offices in Delhi, Bangalore, Singapore and London.
About the business model, Seclore co-founder Gupta said, "Enterprises deploy our system on-premise or use the hosted service and pay as they go, depending on usage. The pricing is largely based on the number of people using the system."
The startup sees significant opportunities in its home market in India. "Only a few years ago, Indian enterprises were lagging in information security and privacy practices. But with Seclore FileSecure, there is an opportunity for Indian enterprises to leapfrog their security and compliance systems and processes," said Chandra.
(Edited by Sanghamitra Mandal)
---