China-based UCWeb the company behind the popular mobile internet browser UC Browser, has named India as its second headquarter owing to the growth opportunities in the Indian ecosystem. It currently claims to hold 25 per cent of the mobile browser market in India.
Founded in 2004, UCWeb claims to have a user base of more than 400 million across 150 countries. Xiaopeng He, co-founder and president of UCWeb, has also announced that India is a key focus area and the company is looking to achieve leadership position in the country.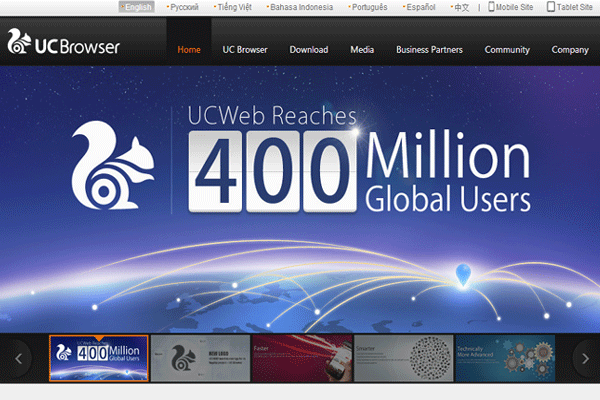 "We believe that India will be a big contributor to our objective of becoming a billion-user company. We are working with partners across domains and verticals, and sharing traffic, users and revenues with them – thus creating a mutually beneficial relationship. The Indian mobile internet community will benefit from the investment that we make in building an ecosystem in the market," said He.
"In the Indian market, we have seen a huge demand for watching videos and mobile downloads. We currently hold more than 25 per cent market share when it comes to the mobile browser market in India. We aim to become the No. 1 browser by end of 2013," said Kenny Ye, MD of UCWeb India.
UCWeb has also released updated versions of the UC Browser for the Android, Java and iPad platforms. The new versions for Android 9.0, Java 9.0 and iPad 2.0 include various features such as the new UI, video enhancement, night mode, customised themes, wallpapers, etc.
UC Browser came to India in 2011 and claims to have seen 60x growth in the number of users since then. It also offers Hindi and Urdu versions in a bid to tap the tier II and tier III markets in India.
(Edited by Sanghamitra Mandal)
---