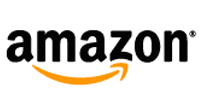 World's largest internet retailer Amazon.com Inc saw global revenues rise 22 per cent to $16.07 billion in the first quarter, led by faster growth in its home market even as growth rate decelerated in both North America and international sales over Q1 of 2012. Within the product mix, revenue from services (as against physical merchandise) grew at a much faster clip even as product sales continued to dominate the revenue mix with over four fifth of topline.
The firm said its operating income decreased 6 per cent to $181 million in the first quarter, compared with $192 million in first quarter 2012. Net income decreased 37 per cent to $82 million, compared with $130 million in the first quarter 2012.
A positive aspect of the results was gross margins, a closely tracked metrics. Gross margins for the quarter stood at 26.6 per cent as against 23.6 per cent in Q1 of 2012.
The company provided a guidance of net sales expected to be between $14.5 billion and $16.2 billion, or to grow between 13 per cent and 26 per cent compared with second quarter 2012. At the operating income level, it forecasted to clock anywhere between operating loss of $340 million and operating income of $10 million, compared to $107 million in the comparable prior year period.
Other highlights:
Net product sales were pegged at $13.27 billion, up 18 per cent, while net service sales grew 45 per cent to $2.8 billion over the year ago period.
North America sales rose 26 per cent to $9.39 billion (slower than 36 per cent growth in Q1 of 2012 over 2011), while international sales growth almost halved to 16 per cent. Operating segment income rose in the home market but slipped into loss in international segment.
Within expenses, cost of sales nudged up 18 per cent to $11.8 billion but fulfilment cost jumped 38.6 per cent to $1.79 billion and technology & content cost shot up 46.8 per cent to $1.38 billion.
Revenue growth from media sales declined both in North America and internationally bringing down its contribution to overall revenues from 36 per cent in Q1 2012 to 31 per cent. Electronics and other general merchandise became stronger revenue contributor to the e-tailer.
The company clipped its net shipping cost as a percentage of its revenues from 5.1 per cent in Q1 2012 to 4.7 per cent last quarter though this rose sequentially from an average of 4.5-4.6 per cent in the previous three quarters.
---