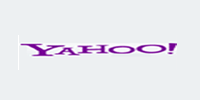 Fred Amoroso has quit as chairman of internet giant Yahoo Inc within a year of joining the firm. The company said on Thursday that Amoroso has decided not to seek re-election to the board of directors at the upcoming 2013 annual meeting of shareholders.
He will continue to serve on the board through the shareholders meeting on June 25, but has resigned as chairman of the board. The board has appointed Maynard Webb, Jr. to serve as interim chairman.
The company named Amoroso as chairman last year. Soon thereafter Yahoo roped in ex-Google executive Marissa Mayer as CEO as top level management shuffle to reignite the tech major.
"When I took the position as chairman, I told the board that my intention was to serve for one year, in order to help Yahoo during a critical time of transformation," said Amoroso in the statement.
"In that time, Yahoo hired a new CEO, with Marissa at the helm and the leadership team in place, this is a natural time for me to transition off the board, consistent with what I said a year ago," he added. Following the completion of Amoroso's term, the board will comprise ten members.
"Fred has been a wonderful chairman for Yahoo over the past year, and I'm personally grateful for his trust and guidance as I took on the role as Yahoo! CEO," said Yahoo CEO Marissa Mayer.
Recently, the company has posted flat Q1 revenue on declining display ad sales.
Closer home, in February, Yahoo's India and South East Asia managing director Arun Tadanki had quit the company.
---