Kochi startup RHLvision develops gesture-based technology device for surgeons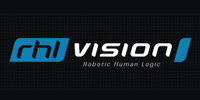 Kochi-based RHLvision Interactive LLP, a Startup Village incubatee which develops gesture-based technologies for individuals and enterprises, has rolled out a device to help surgeons use the computer without touching it while carrying out surgeries, its founder told Techcircle.in.
According to the company, the device will help doctors navigate patients' records while in operation theatres as well as interact with surgeons abroad in real time, even by standing four metres away from the computer screen. The device will be integrated with each hospital's ERP system.
Interestingly, RHLvision's website itself can be navigated without touching the computer. It tracks hand gestures which is tracked through a computer or laptop's camera just like motion gaming.
Founded six months ago by Rohildev N (CEO), who passed out from Kathir College of Engineering in Coimbatore in 2012 with a degree in computer science and engineering, RHLvision is in talks with a major hospital in Kerala to install the device, which is currently in beta.
"One of the biggest problems medical practitioners are facing is that they can't use touch-and-use computer during surgeries to navigate through patient records or to interact with doctors abroad. Using the gesture-enabled user interface in our device, they can also hold video conferences through simple hand gestures," Rohildev said.
Rohildev said he has been working in the field of human-machine interaction technology from his college days. "In the third year, I developed a touch-free interface for Microsoft Windows to enable users to interact with their personal computers without touching it. From then on I have been aggressively focussing on robotic human logic technologies."
The company is eying big hospitals in the country to install the device, which is priced at Rs 2.5 lakh, as well as to grow its business. "As far as I know, no such technology is available in India. So, the opportunity is huge," Rohildev said.
This device comprises a computer system and a Microsoft Kinect device. The camera in the Kinect device can read hand signs.
The company has developed two more products – FernePlayer and Tryara. FernePlayer is a free music player for smartphones. For changing songs, you just wave your hand in front of your handset. You can also navigate Next/Prev and Play/Pause with hand gestures. Tryara is a virtual trial room which allows users to try out various jewellery designs.
RHLvision is also working on other robotic human logic technologies, including computer vision for the differently abled, wearable computing, etc. "We have also developed applications for interactive ads, touch-free UI for automobiles, smartphones, interactive web and architects," he said.
A self-funded company, RHLvision is looking to raise a seed fund of Rs 10 lakh for product development. "We are looking to launch the product commercially in the next couple of months. Once it is launched, we will go for a bigger round of funding," Rohildev said.
Comment(s)