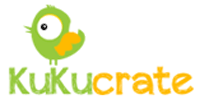 Kukucrate.com, an online platform run by Bangalore-based Kukucrate and offering theme-based and hands-on learning projects for kids in the age group of 4-8 years, claims its customer count has crossed the triple digit mark since its launch in January this year.
"We feel there is a need to bring convenient, hands-on learning to Indian parents and kids," said founder Charu Agarwal. "Currently, you won't find any programme that integrates creativity and hands-on learning for kids. So we are trying to address that," she added.
Agarwal holds a degree in Computer Science and earlier worked for Microsoft in the US for 12 years.
The startup, in the process of registering as a company, has run a proof of concept with select users for the first two months after its launch in January.
A Kukucrate kit contains 3-5 projects, designed by experts and tested by kids. Kukucrate customers get all necessary materials and instruction guide for projects based on specific themes such as farm, space or colour. Projects can also include art and craft, science activities, imaginative play and books.
Business model Kukucrate has four subscription models in place. An annual subscription amounts to Rs 9,600 while one has to pay Rs 5,040 for half-yearly subscription. One can also opt for a quarterly subscription of Rs 2,670 or a monthly subscription which is Rs 990.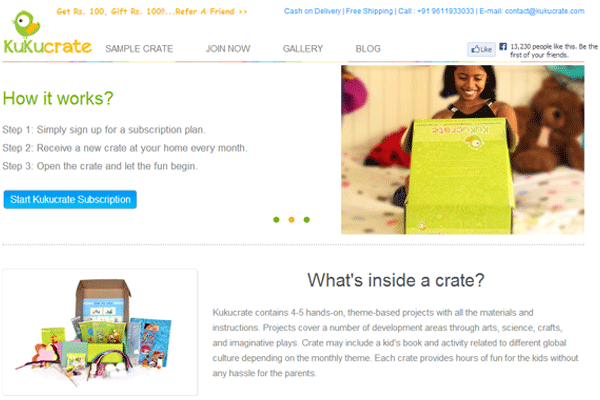 The startup has partnered with a mid-level logistics service for doorstep delivery. One can also call the company or send e-mail to book a specific product. Customers can pay cash/cheque on delivery and the company will accept credit card payment soon.
Currently, there are five people on board and the startup is also looking to raise seed funding. "This will be utilised for marketing push, hiring resources and adding product lines," said Agarwal.
Asked about competition, Agarwal said, "This is an extremely unorganised sector and somewhat ignored, too. There is either education or toys in the market, but not many companies focus on hands-on learning."
(Edited by Sanghamitra Mandal)
---