Books, electronics & apparel fastest selling items on HomeShop18, Delhi remains top city: Report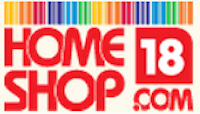 TV18 Shopping Network Ltd, the teleshopping and e-commerce arm of Network18, which runs under the HomeShop18 brand, has come out with a report that looks at the various 'Shopping trends' for the site for the last financial year (FY12-13). The report has been collated after studying the buying behaviour of millions of customers and claims that the top cities (in terms of orders) for the site are metros like Delhi, Bangalore, Mumbai, Kolkata, Hyderabad, Pune and Chennai.
In terms of individual categories, electronics, books, home & kitchen and apparel (in that order) are the fasting selling categories for the company as of now. While every 13 seconds an electronic item is sold on the site, it sells a book every 27 seconds, followed by home & kitchen (39 seconds) and apparel (40 seconds). Interestingly, while a women's apparel is bought every minute, men's apparel takes double that time to sell. Jewellery completes the list of the top five categories, with an item being sold every 60 seconds.
Tier 2 cities driving consumption
Apart from the metros, according to the report, non-metros/tier 2 cities are also driving growth for the company in a big way, with Guwahati, Jammu, Lucknow, Patna and Bhubaneshwar leading the charge. Here is a table showcasing the top 10 cities for the different categories available on the site.

Here are some interesting facts about the tier 2 cities:
Customers in Lucknow and Allahabad are buying more swim wear and sensual wear than those in Kolkata, a metro city, and Goa, a beach city, respectively.
Patna is making a style statement by buying more fashion and clothing products than metros like Pune, Hyderabad, Kolkata and Ahmedabad.
Guwahati, one of the fastest growing cities in the Eastern region, buys more clothes online than Gurgaon, the biggest city in the NCR region.
Jammu is the third-largest buyer of footwear, fifth-largest health and beauty products buying city and buys two times more jewellery than cities like Surat and half of Jaipur.
The buying trend of mobile phones is directly proportional to the density of population. Uttar Pradesh and Maharashtra buy maximum mobile phones contributing to 30 per cent of the total mobile phones sold.
In March 2013, competing e-commerce player eBay India had also revealed the fifth edition of its annual eBay India Census Guide. You can read more about it here.
Comment(s)