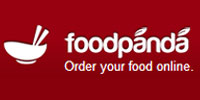 FoodPanda, a global multi-location online food-ordering platform that is backed by Rocket Internet, has raised over $20 million in funding from a group of investors that includes Investment AB Kinnevik, a Sweden-based investment company and Phenomen Ventures, a Russia-based venture capital firm. Existing investor Rocket Internet also invested in the round. The fund will mainly be used to accelerate growth and develop technology.
Ralf Wenzel, global managing director, FoodPanda, said, "Winning the trust from these experienced investors emphasises the position of FoodPanda as the foremost global food delivery service. With the new capital, we will further accelerate our growth and optimise the customer service."
Started in April 2012, FoodPanda features location-specific listing of restaurants on its site where you can check out menus (along with special offers) and place your orders accordingly. One can also search restaurants cuisine-wise or by other parameters such as vegetarian, healthy food and so on.
The company helps restaurants increase sales through online and mobile platforms and provides them with technology and analytics. The consumer can choose his/her favourite meal on the site/via the app (the company has apps for the iOS and Android platforms), after which the company processes the order to the restaurant that in turn delivers food to the consumer's doorstep.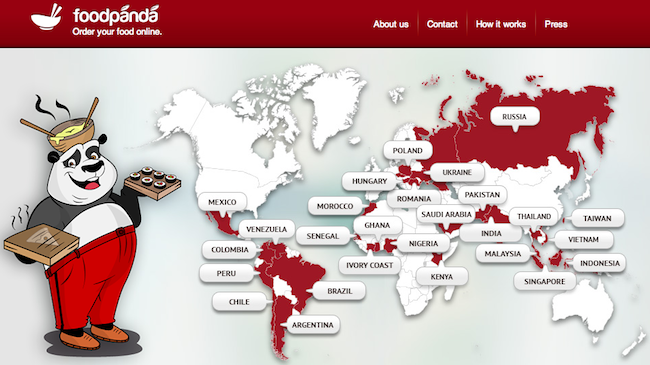 The company is focused on emerging markets and together with its affiliated brand 'hellofood', it is offering online food ordering services in 27 countries on four continents. These include India, Indonesia, Malaysia, Pakistan, Singapore, Taiwan, Thailand, Vietnam, Ghana, Ivory Coast, Kenya, Morocco, Senegal, Nigeria, Russia, Argentina, Brazil, Chile, Colombia, Mexico, Peru, Hungary, Venezuela, Poland, Ukraine, Romania and Saudi Arabia.
According to the company, it co-operates with more than 15,000 restaurants and is already the market leader in the majority of the countries it operates in.
In the Indian market, the company competes with the likes of JustEat.in, HungryZone.com, DeliveryChef, Foodera.com, BigBite.com, Tastykhana.com and Yummybay.
---