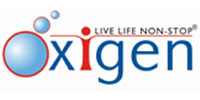 Gurgaon-based payments solutions provider Oxigen Services India Pvt Ltd has tied up with the National Payment Corporation of India (NPCI) to introduce OxiCash, an instant money transfer service for unbanked people.
OxiCash is a mobile wallet service through which people can make money transfers to any bank and also receive funds using the IMPS (Immediate Payment Service) platform of the NPCI, which enables instant money transfers.
"However, this is not an exclusive deal. NPCI can join hands with any company having RBI authorised prepaid payment instruments (PPI)," said Rajesh Dangwani, manager (IMPS) at NPCI.
"This is a unique experiment of inter-operability between bank accounts and mobile wallet accounts. A new vista of financial transactions opens up with this project," said A.P Hota, MD and CEO of NPCI.
As of now, one can transfer money from OxiCash to any bank account using the beneficiary's bank account number. Currently, 27 banks are live for this service as listed on the NPCI site  while 14 more banks are in the pipeline.
There are 55 banks (with six in the pipeline) from where one can transfer money to OxiCash Wallet. But to do so, mobile numbers must be registered with the company and users must have mobile money IDs. Also, funds can be transferred from one OxiCash wallet to another. The money deposit to the m-wallet is limited to Rs 10,000 per month and the limit per transaction is Rs 5,000.
The money transfer service is available on the web as well as on mobile. Oxigen also has retail touch points for non-web and non-mobile users.
"The OxiCash money transfer service will be available at more than hundred thousand Oxigen retailers across the country to help the unbanked masses with an instant remittance service," said Pramod Saxena, chairman and managing director of Oxigen.
Although Western Union offers a similar service in India, what differentiates OxiCash is the instant money transfer while Western Union service takes around three days for fund transfer. Also, the convenience fee is much lower here than Western Union. For transferring Rs 10,000, OxiCash only charges Rs 25.
Oxigen also works closely with the SBI, Yes Bank Money, ICICI and many other banks for services like money transfer, banking kiosks, account opening, UID-related Aadhar cards, etc. The company has also expanded its business in South Africa through its partnership with Blue Label Telecom.
(Edited by Sanghamitra Mandal)
---