EasyRenting.com introduces verified listing, features video clips of properties on offer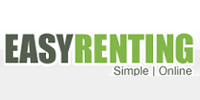 EasyRenting.com, a real estate portal owned and operated by Noida-based startup EasyRenting Pvt Ltd, has introduced verified property listing. Besides traditional search parameters such as location, property type, cost and availability, the all-new verification process also includes property videos, shot by the company and uploaded on the site.
"When a potential tenant takes a virtual tour of the property, it builds faith and arouses greater interest. We are sure that this service will benefit both property owners and would-be tenants," said Vibha Sridhar, co-founder and CEO of EasyRenting.
The company claims to have 750 active listings on the site, directly posted by owners. "We take out old listings after 30 days and don't keep them on the site," said Anuj Jain, CTO and co-founder.
As of now, the site is offering listings for Delhi-NCR and Bangalore.
The startup also checks tenants' background and prepares rent agreements.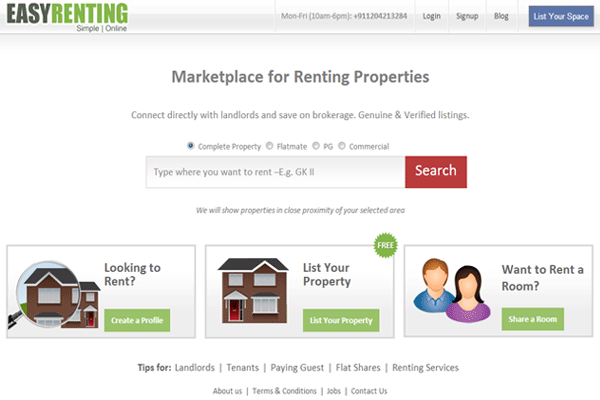 Set up in late 2011 by Sridhar, Jain and, Sridhar Sethuraman (co-founder & chairman), the company has been bootstrapped till now. It made the first paid transaction in November 2012 and claims to have been growing at an average rate of 44 per cent month on month.
"As of today, we have been able to recover 50 per cent of our operating costs. But as we expand our team and operations, we estimate achieving operational profitability in the next six months," said Jain. The company is also looking to raise seed funding before the end of the year.
Vibha Sridhar has 10 years' of experience in marketing and prior to setting up EasyRenting, she worked with companies like Domino's Pizza and TVS Electronics. She holds an MBA in Marketing from Management Development Institute, Gurgaon, and an engineering degree from Punjab Engineering College.
Jain is also the CEO of 99Oranges.com, an identity management company, and earlier co-founded an IT services firm called Elephas Technologies. He holds an engineering degree from IIT Delhi and has around five years' experience as CTO in several consumer-focused websites, along with 13 years of experience in IT, enterprise technology and web technologies. Earlier, he had worked with companies like Oracle and WebGain.
Sethuraman had also set up Kublax Financial Technologies, Europe's first automated money manager and a VC-funded company. He has 12 years of experience in web technology, finance and strategy development in companies like Lloyds Bank, Aviva, Tata Consultancy Services and The Royal Bank of Scotland Group. He holds an MBA from INSEAD in France and a BE degree from Delhi College of Engineering.
(Edited by Sanghamitra Mandal)
Comment(s)