Delhi Metro introduces online smart card recharge
In a bid to make its services more automated, Delhi Metro Rail Corporation (DMRC) has introduced a new system that enables commuters to recharge smart cards online. DMRC has tied up with ICICI Bank for this purpose and the bank has integrated the payment gateway on DMRC website.
To recharge your smart card online, just go to this page and then go to the 'e-services' tab. Here, you need to enter the 11-digit ID which is on your smart card, the amount required and your email ID. As of now, you can make the payment using your credit/debit card. However the DMRC site says that payment through net banking, prepaid card, ATM and SMS will start soon.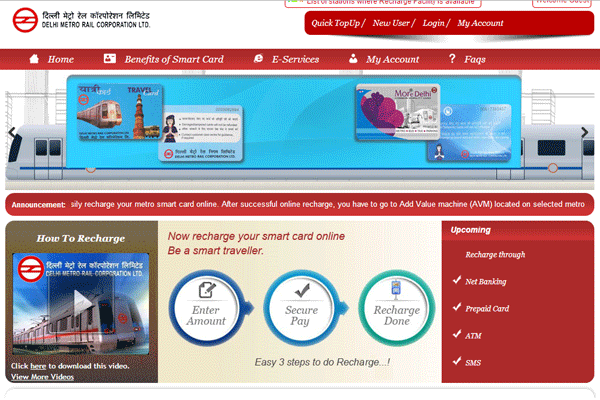 After completing the payment process online, one has to validate the recharge offline by punching the smart card at the ticket reader-cum-add value machine (AVM) – a touchscreen device currently installed at 13 metro stations. According to DMRC, around 69.75 per cent of metro commuters use smart cards and around 17,000 smart cards are sold every day. Currently, around one crore smart cards are in circulation.
(Edited by Sanghamitra Mandal)
Comment(s)