MobiTatva offers 'fun learning' app CramBuddy; can it engage teens?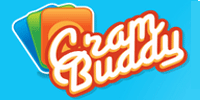 Bangalore-based tech startup MobiTatva has developed CramBuddy, a learning, quizzing, gaming and social networking app for teenage students. This Android app has learning and quizzing tools embedded in it, as well as relevant content sourced from different providers. The content includes general and academic quizzes, texts, illustrations, images and more, with focus on Standard VIII-XII students. Plus, one can challenge his/her group members (there is option for closed/open group) with tough questions and score points at every stage. As of now, CramBuddy only supports English but going forward, content in other languages will be integrated.
"Nowadays, teenage students are overburdened with books and they need to memorise most of the learning material. So we need an intuitive app, which makes learning both easy and fun. CramBuddy is a perfect fit for this," said Chirag Patel, founder and CEO of MobiTatva. According to him, the app has seen 5,000 downloads since its launch in October last year.
MobiTatva was founded in 2012 by Chirag Patel, who holds a BE in Computer Science from MS Ramaiah Institute of Technology in Bangalore. Earlier, he had worked as managing director at Agni Software for 12 years.

The startup is currently developing the iOS and the Windows versions of the app. "We are also looking to get a user base of at least 150,000 in the next 10-12 months, with extensive marketing, brand building and ground activities. But for this, we need money," said Patel.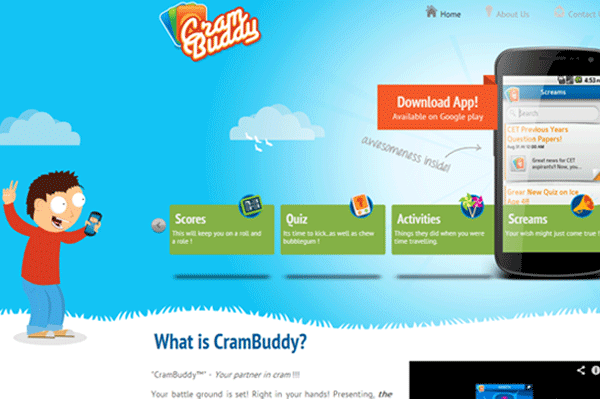 The 11-strong team is close to launching a premium version, though. "The revenue model includes premium/paid content and subscriptions. Additionally, the app will have a provision for sniper precision advertising," added Patel.

MobiTatva is also looking to raise $250,000-$1 million in seed funding for product expansion and marketing.
But what about competition? According to Patel, there are a few similar tools in the market. "But they don't have the features that can grab students' attention and keep them interested and engaged all the time. CramBuddy's biggest differentiator is the perfect blend of gamified quizzing, socialising and fun-to-learn academic content."
He also feels that the market opportunity is immense in India as there are more than 25 million students in the 13-19 age group. "Education and content delivery are witnessing a major shift towards mobile devices. And mobile penetration among this age group is huge," said Patel.

"Currently, we are only focusing on the domestic market. But once we get enough scale, we will look at overseas expansion," he concluded.
(Edited by Sanghamitra Mandal)
---