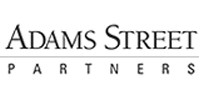 Atlantis Computing, Inc., a California-based data centre storage optimisation firm founded by Indian-origin entrepreneur Chetan Venkatesh, has secured $20 million in Series D, led by new investor Adams Street Partners. Existing investors Cisco Systems, El Dorado Ventures and Partech International also participated in the round.
The money raised will be used to support global expansion of the company. Atlantis has an office in Bangalore and another in London.
"We took our first round of funding from VC investors in 2010, but have funded our growth through our customers' business. We built a solid foundation for growth that helped us quadruple the business over the past two years," said Bernard Harguindeguy, president and CEO of Atlantis Computing. "Funds from the latest round will be used to accelerate our worldwide expansion as we continue delivering on our vision of highly optimised storage infrastructure in the virtualised data centre."
"Adams Street Partners has been looking to invest in the growing virtualisation market for some time," said Dave Welsh, partner at Adams Street Partners and a member of the Atlantis board. "We realised that Atlantis Computing is dramatically impacting the way storage will be consumed in the next-generation virtual data centre," he added while commenting on the fundraising.
Founded in 2006 by Venkatesh (CTO), Atlantis optimises the way storage is consumed in virtual data centres. Its solutions eliminate the dependency on high-performance and close-proximity storage and enable any application to run on-demand with any storage. Simply put, it effectively decouples the application from the server hardware with the help of a hypervisor (a tool that creates and runs virtual machines). The firm's flagship solution Atlantis ILIO enables both virtual desktop infrastructure (VDI) and virtualised XenApp to run entirely in-memory, without physical storage.
Atlantis is behind the largest desktop virtualisation deployments in the world and has more than tripled its customer base over the past year. It has now 250-plus customers and sold more than 300,000 licences.
Adams Street Partners is one of the largest managers of private equity investments for institutional investors, with more than $25 billion in assets under management. The firm operates as one cohesive global team, integrating expertise in three disciplines – primary, secondary and direct investments.
(Edited by Sanghamitra Mandal)
---