Label Corp, Malaika Arora Khan usher in women's fashion brand The Closet Label; will the celeb angle work?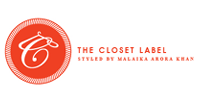 Mumbai-based The Label Corp, a startup owning and operating several lifestyle e-commerce brands, has recently launched another e-com property called The Closet Label, in association with Bollywood celebrity Malaika Arora Khan. This latest addition is a fashion brand dealing in women's clothes and accessories and exclusively focusing on private label offerings.
Although it is touted as Malaika's online venture, The Closet Label is actually the brainchild of Preeta Sukhtankar, a Mumbai-based marketing professional who has worked for brands like Elle, MTV and Percept, among others.
Talking about the new brand, Sukhtankar told Techcircle.in that The Closet Label has already shipped 100 products since its launch on May 14. She also said that by September this year, Label Corp would connect more celebs with its new e-commerce brands in jewellery space and men's apparel segment.
"Celebrities are not only endorsing the brands. They are also stakeholders here and will take part in all brand operations," added Sukhtankar.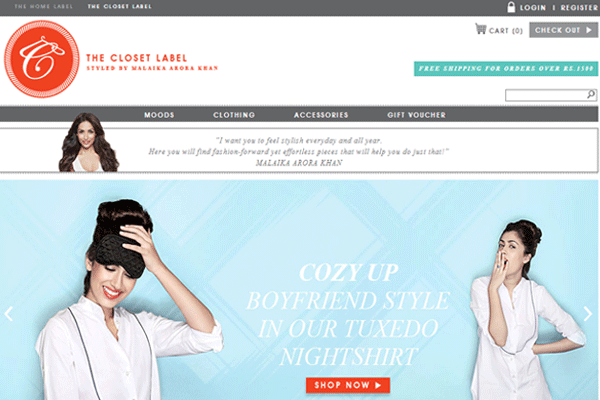 Sukhtankar launched The Label Corp in November 2012 and unveiled its first brand store called The Home Label, in association with Bollywood star Hrithik Roshan's wife Suzanne Roshan. The Label Corp is an angel-funded company and it is also in advanced talks to raise Series A funding.
Closet Label specialises in private label, which means all its products are designed in-house under the guidance of Malaika Arora and curated in a lookbook kind of fashion for consumers. However, the new brand will have to compete with established lifestyle e-tailers like Jabong and Myntra and the going can get tough. Although Jabong is quietly experimenting with private labels, Myntra has already acquired Exclusively.in Inc., the company behind the private label brand Shersingh.com and the fashion site Exclusively.in., and that definitely gives it a cutting edge. Then there will be competition from pure play private label e-tailers like DoneByNone, Zovi, YepMe, Freecultr and Inkfruit. Given the crowded space, will the celebrity angle really work in favour of Closet Label?
(Edited by Sanghamitra Mandal)
Comment(s)