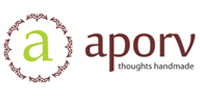 Aporv.com, an online marketplace for Indian handicrafts which is owned and operated by Bangalore-based Aporv Crafts Pvt Ltd, has shut shop.
"Thank you for visiting Aporv.com. We are not accepting any order. Sorry for the inconvenience," its website displays. All the items featured on the portal are also out of stock.
The development was first reported by NextBigWhat. It is not immediately known what led to the shutdown. Its founder and CEO Sudip Dutta was not available for comment either.
According to his LinkedIn profile, Dutta is now working with Sourcebits LLC as a partner.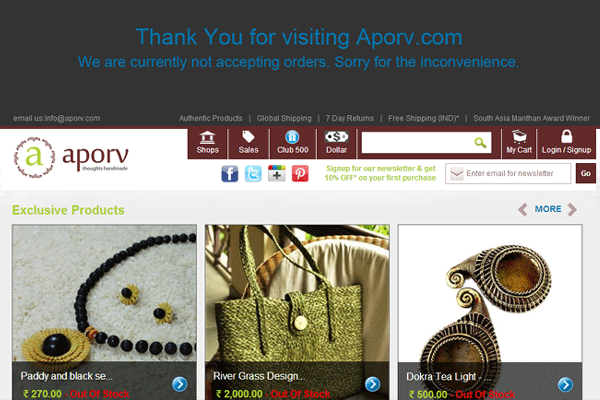 Founded in 2009 by Dutta, Aporv.com sold handicrafts created by Indian designers, artisans and craftspeople, helping them reach out to a global audience. According to the company, the portal had visitors from 100-plus countries and had customers in India, the US, the UK, Singapore and Australia. Aporv partnered with individual artisans, designers, NGOs, self-help groups and other organisations from India for product sourcing and networking. It also offered corporate gifting solutions for business houses.
E-commerce in India is passing through a tough time and quite a few ventures such as Timtara, Seventymm have recently shut shop. According to media reports, even established e-commerce ventures like Flipkart and Jabong are laying off people.
(Edited by Sanghamitra Mandal)
---