Video-streaming service iStream finds it tough to raise more funds; is it shutting down?
Video content aggregator iStream could be on the verge of winding up its operations. The company is finding it difficult to raise a new round of funding as the "market conditions have been tough."
The development was first reported by MediaNama.
When contacted by Techcircle.in, iStream co-founder and CEO Radhakrishnan Ramachandran said, "All I can say is that we have been in the market to raise our Series B, but the market conditions have been tough. So we are exploring various options. I will get back to you once I have more clarity."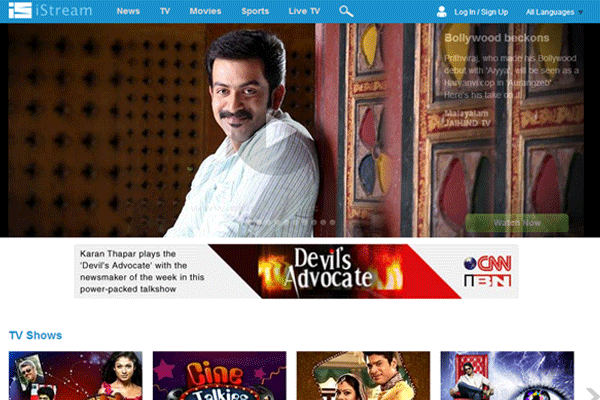 "The company will not run for long. I think that it has already shut down. It is now just a matter of time before the portal is closed. The company has fired a few people already," an insider told Techcircle.in.
"A clear picture will come out in 3-4 days," another source added.
However, when we contacted one of iStream's clients, a leading regional TV channel in India, it denied any intimation from the company regarding a shutdown.
iStream, run by A2 Media Pvt Ltd, had raised $5 million from SAIF Partners in November 2011.
An e-mail query sent to Ravi Adusumalli, general partner at SAIF partners, did not elicit any response till the time of publishing this article.
Launched in December 2011, iStream.com claims to have 2 million unique users per month, translating to over 8 million video views a month. The company claims to upload close to 500 videos a day and has uploaded about 120, 000 videos so far. It was targeting 5 million unique users and over 20 million video views per month by the end of 2013. It streams 26 news channels in English, Hindi, Tamil, Kannada, Telugu and Malayalam.
In an interview last year with Techcirle.in, Ramachandran said that the company would introduce a pay-per-use model in December 2012 for video streaming. When contacted a few weeks ago he said that the model was yet to be introduced.
(Edited by Sanghamitra Mandal)
Comment(s)