WeChat will always remain free for consumer: Dennis Hau of China's internet giant Tencent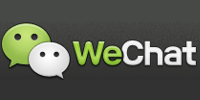 Chinese internet major Tencent's messaging app Weixin, globally known as WeChat, is betting on its localised features to capture market share in countries outside China, said Dennis Hau, head of international product centre, at Tencent International Business Group.
WeChat was launched in India in July last year in partnership with Ibibo as Tencent has minority stake in the company. It claims to have 300 million global users, of which just 40 million comes from outside China. Asked how the company is planning to replicate the huge popularity of this app in other geographies, Hau said that it would be focusing on user experience and localised features.
"WeChat has a very unique proposition in the market. We are not limiting ourselves to messaging alone. It is a social platform and our strategy is to give that platform to users for multi-way communication," he said.
In a bid to grab the market in India, the Chinese internet giant has introduced various features in the app since its launch. In September last year, it introduced Hindi to its language bouquet and launched the app on the BlackBerry platform owing to its popularity with the young crowd in the country. Another feature, launched recently, is the official accounts where brands and companies can open their accounts for users to follow and interact with them. This new feature seems eerily familiar and reminds one of Twitter or Facebook fan pages. Hau also said that the company has opened its APIs for external developers to build on the existing ecosystem.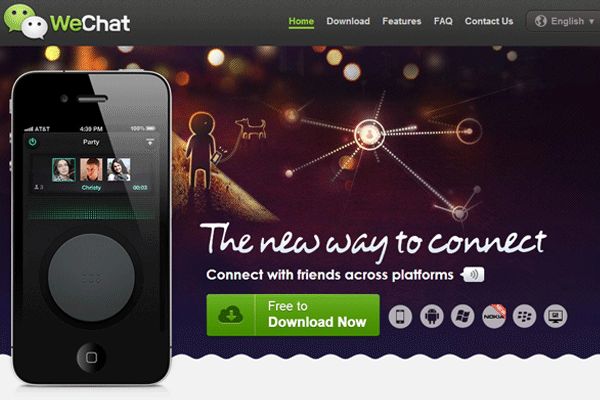 Clearing the air about rumours that the app is going paid, Hau assured that the "app will always be free for a consumer."
Talking about possible monetisation routes, he said that WeChat is currently focusing on increasing user engagement in India. However, it will be looking at alternative monetisation routes. "Mobile games could be one of the potential monetisation models," he added.
Considering that global users of the app is pretty skewed, compared to its total number of users, it has a lot of catching up to do in the global market. Interestingly, instant messaging has seen some huge traction lately. Be it the global leader WhatsApp or new, homegrown apps like Hike, the market is growing fast (more on that here).
Although no recent data is available, WhatsApp has around 100-500 million downloads on Android alone. As of Dec 31, 2012, it claims to have processed a total of 18 billion messages in one day (7 billion inbound messages and 11 billion outbound). But Hau declined to share similar numbers and added that WeChat doesn't necessarily count number of messages as its only criterion of traction.
Can WeChat replicate its magic popularity in India? More importantly, can it convert WhatsApp users and bring them into the fold? Right now, it is involved in a lot branding and awareness-creation activities locally. But the outcome of the same is worth a wait.
(Edited by Sanghamitra Mandal)
Comment(s)