YouTube turns 8, crosses a billion monthly users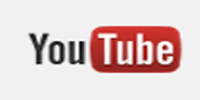 Online video streaming site YouTube, owned by Internet giant Google, has turned eight this month. Founded in May 2005 by three former PayPal employees, YouTube saw immense traction immediately after launch. In July 2006, the company announced that more than 65,000 new videos were uploaded every day, and that the site was receiving 100 million video views per day.
Due to its immensely growing popularity, YouTube was bought by Google soon after (in October 2006) in an all-stock deal worth about $1.65 billion. Announcing the 8th anniversary in an official blog, YouTube shared some interesting statistics around video streaming.
It stated that more than 100 hours of video are uploaded to YouTube per minute and more than 1 billion people access YouTube monthly.
"This Monday, on our eighth birthday, we'd like to thank you for making YouTube the special place that it is," said the blog post.
Earlier this month, YouTube was reported to launch paid subscriptions with 50 channels. It was reported to be rolling out the paid subscription with 50 partners initially, on a revenue sharing split of 45:55 (same as the ad revenue split).
Comment(s)