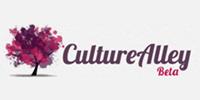 Jaipur-based Intap Labs Pvt Ltd that runs a cloud-based online language learning platform CultureAlley has raised a seed round from Mumbai-based early-stage VC fund Kae Capital. The money will be used for product development.
Founded in November 2012, CultureAlley was started as a one-on-one teacher-learner platform and offers audio-visual lessons for individuals. The platform enables interactive language learning through self-paced audio-visual lessons and can help one learn any language, including English, Spanish, Mandarin, Hindi, Japanese, Italian, French and Korean. It is currently focused on Spanish and Mandarin, as told to techcircle by Pranshu Bhandari, co-founder of CultureAlley. The investment was first reported by Mint.
CultureAlley was founded by Pranshu and her husband Nishant Patni and today claims to have 100,000 learners from over 200 countries. "CultureAlley along with its YouTube channel makes up for more than 100K users (about 70K unique users on the site and 40K more users on YouTube)," Pranshu said. The site offers free and paid language lessons. "All lessons are free till the 30th level beyond which $5 is charged for each 15-minute lesson," she said.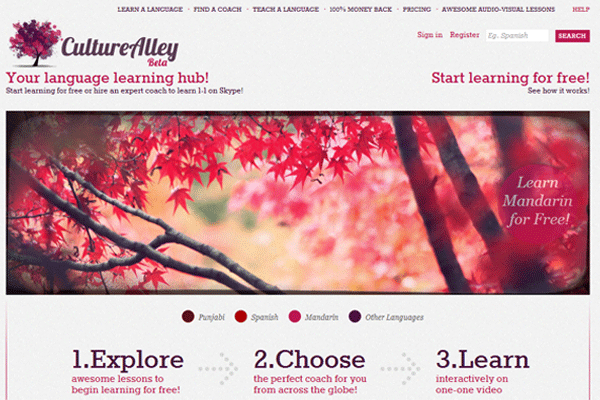 Pranshu is management graduate from Narsee Monjee Institute of Management and worked at Sun Microsystems and Pitney Bowes earlier. Patni is an IIT Bombay alumnus and earlier worked with The Boston Consulting Group and Sunborne Energy Technologies.
Pranshu said the platform powering CultureAlley will now be opened up for third-party content creators to create their own interactive audio-visual books. The platform will be branded as Readil. CultureAlley will continue to serve language lessons powered by Readil which is an online platform for interactive books. It is a cloud-based authoring tool for creating and hosting interactive books for iOS, Mac, PC and Android. It works by converting physical/flat-text books into interactive audio-visual content and also allows addition of in-book widgets. Users can buy books on Readil on various subjects.
Pranshu said going forward CultureAlley will be merged into Readil which retains a part of sales per transaction. Currently in beta mode, it is set for a public launch in June this year.
---