Indians at MIT develop touch-free, gesture-recognition technology for mobile devices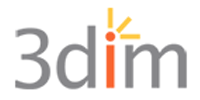 3dim Tech, a tech startup co-founded by three PhD students at Massachusetts Institute of Technology (two of the co-founders are Indians), has developed a gesture-recognition technology called 3dim for mobile devices like smartphones, tablets, etc. The three co-founders are Andrea Colaco (CEO), Ahmed Kirman and Nate Stewart.
3dim is built upon the technology that brings gesture control and 3D sensing to mobile devices. Simply put, 3D sensing enables user to interact with such devices through gesture, instead of the traditional 'touch'. The team has won MIT's $100K entrepreneurship competition for this innovation.
According to MIT's in-house publication, the startup was one of the eight finalists that pitched business plans to a capacity crowd in Kresge Auditorium. However, only one team walked away with the coveted $100,000 top prize. The team has also patented their 3D gesture-recognition technology.
Colaco is currently doing her PhD in Media Arts and Sciences. She is also a Master of Science in Media Technology from MIT. The student from Goa holds a BE in Electrical and Electronics from Birla Institute of Technology and Science (BITS), Pilani. Kirman is also pursuing PhD in Electrical Engineering and Computer Science (EECS) at MIT and holds a degree in Mathematics and Computing from IIT Delhi.
(Edited by Sanghamitra Mandal)
Comment(s)