Rediff revenues slide 9.9% YoY to $4.18M in Q4, net loss jumps 63%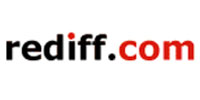 NASDAQ-listed Rediff.com has seen its revenues drop 9.9 per cent to $4.18 million for the fourth quarter ended March 31, 2012, over the year-ago period (but it rose 5.2 per cent sequentially), led by 30 per cent decline in US publishing revenues to $0.64 million. India online revenues, which form the bulk of its business, also shrank 5 per cent to $3.54 million during the quarter.
"This was primarily driven by decline in the company's newspaper publishing business and India advertising, although the latter has shown sequential revenue growth over the most recent three quarters," the company said.
Sequentially, the company's core business, India advertising, grew 9 per cent, compared to the third fiscal quarter. This is the third consecutive quarter when this segment has registered revenue growth. Besides the growth in quarterly India advertising revenue, the company's other businesses, namely, e-commerce, subscriptions and local TV, achieved fourth quarter revenue growth of 19 per cent, 2 per cent and 33 per cent, respectively, compared to the third fiscal quarter.
The growth in India advertising business was driven by an increase in spending by clients in the BFSI segment, as well as in telecom, education, tourism and real estate sectors.
"Despite challenging economic conditions in India and abroad, our India online business has exhibited sequential growth in the last three consecutive quarters, mainly on account of our focused efforts to diversify our revenue stream and lessen our dependence on advertising, and due to the improvements we've made to our existing offerings," said Ajit Balakrishnan, chairman and CEO of Rediff.com India Ltd.
Net loss in the period jumped 63 per cent to $2.3 million over the same period last year while operating EBITDA loss rose over 50 per cent to $1.92 million during the same period.
For the full year ended March 2013, the firm saw total revenues decline 21.4 per cent to $15.66 million with operating EBITDA loss rising 11.3 per cent to $8.06 million and net loss rising 36 per cent to $10.28 million.
(Edited by Sanghamitra Mandal)
Comment(s)