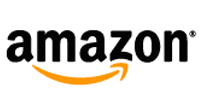 The world's largest Internet retailer Amazon.com has finally opened the gates of its Android-based Amazon app store for Indian users and also expanded its reach in 200 more countries. In April this year, the company expanded the app store for developers in these countries. Though developers could submit their apps for distribution in these countries, consumers from these locations could not access/purchase the apps.
The app store can be accessed on Apple's Macs, PCs or Android devices (including Kindle Fire). It offers popular games like Disney and Electronic Arts, Angry Birds Friends and Iron Man 3, Temple Run 2 and Plants vs. Zombies, and indie titles like The Room and Beach Buggy Blitz.
The Amazon app store enables users to test performance and functioning of the apps and games before purchasing them. Moreover, once the app or game is purchased from Amazon, customers can use it across any Android device after logging in with Amazon's user ID and password.
"We are thrilled to expand the reach of our global app distribution to nearly 200 countries. We think our customers will love the app selection we offer and also find features such as Free App of the Day and personalised recommendations helpful as they discover and explore new apps and games," said Mike George, vice president of apps and games at Amazon.
In a separate development, Amazon has announced Kindle Fire HD's availability from June 13 this year in about 170 more countries, including India.
Global companies seem to tap India's mobile market in a big way. In December last year, Apple opened the gates of its iTunes Store for Indian users.
---