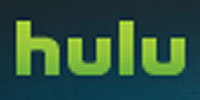 Former News Corp president Peter Chernin and private equity fund Guggenheim Digital Media have placed bids for Hulu, two people with knowledge of the matter told Reuters, triggering a tug-of-war for the online video service.
Satellite operator DirecTV and cable operator Time Warner Cable Inc also put in bids, one of the people told Reuters.
Hulu was put on the auction block this year for the second time after disagreement between owners News Corp and Walt Disney Co on how best to operate a Web service that streams TV programs and other videos, Reuters previously reported.
In April, Chernin placed a bid for $500 million, plus an unspecified additional sum to cover Hulu's debt and programming commitments.
Representatives of Guggenheim, Time Warner Cable and DirecTV had no comment. A spokesman for Chernin could not be reached.
Hulu says on its website that it has more than 3 million subscribers paying $7.99 a month for its premium service and that it generated revenues of around $700 million last year. It sells advertising for its free service.
It is being advised in the sale by Guggenheim Partners, a separately funded group from the digital media unit that placed the bid.
The Los Angeles Times initially reported the bids On Thursday.
---