What plagues iStream? Lack of funds, monetisation challenge, say investors & industry experts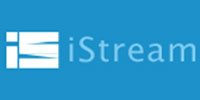 Is video content aggregator iStream on the verge of shutting shop? What has gone wrong with the company that has already grown to 6 million unique users per month, translating to more than 12 million video views a month?
Techcircle.in posed the question to a few industry experts, most of whom said that the market conditions are really tough, but there are ways to overcome it. Some also felt that the absence of proper monetisation models could have driven iStream to this point.
"iStream is struggling to raise money and as a result, it is scaling back operations," said Ravi Adusumali, managing partner at SAIF Partners, which invested $5 million in the company in November 2011. He, however, didn't specify whether the company would shut down its operations soon.
Queried about 'possible shutdown' reports published by a section of the media, iStream co-founder and CEO Radhakrishnan Ramachandran did not elaborate it either. "All I can say is that we have been in the market to raise our Series B, but the market conditions have been tough. So we are exploring various options. I will come back to you once I have more clarity," he said.
If these comments are anything to go by, it is obvious that iStream is staring at a bleak future. But the question remains – how is Apalya Technologies, another player in the video streaming space but not a direct competitor of iStream, going strong amid tough market conditions?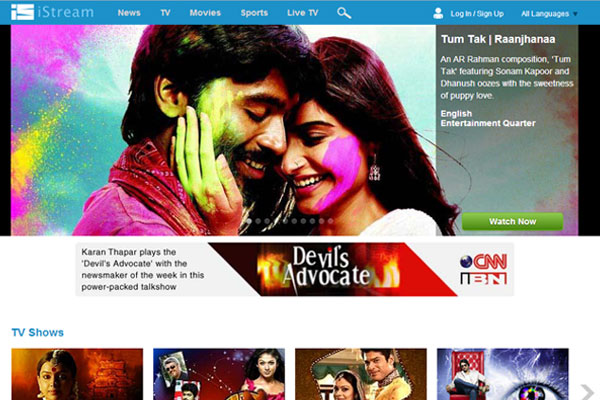 "Apalya is not a direct competitor. We are a direct-to-consumer business for online and mobile videos, both in video-on-demand (VOD) and live streaming space," observed Ramachandran. "Video streaming is a capital-intensive business and you require a lot of money to expand infrastructure and other things. Building a VOD is the most challenging to do. So we needed money to sustain the business. And I feel the timing has been really unfortunate for us."
Launched in December 2011 and owned & operated by Bangalore-based A2 Media Pvt Ltd, the company streams 26 news channels in English, Hindi, Tamil, Kannada, Telugu and Malayalam. While users can view the content for free, the company and its content partners operate on a revenue-sharing basis.
Asked about viability, Vamshi Reddy, co-founder and CEO of Apalya, echoed Ramachandrans' views, but said video streaming can be sustained if proper monetisation models are in place.
"Market conditions are not favourable today for business models built on advertising alone as direct-to-consumer business model requires a lot of capital and time. However, video is a major contributor of data traffic today and is going to explode going forward, as networks get better, smartphones get cheaper and tariffs become affordable. But the business model should be built accordingly," he said.
Based in Hyderabad, Apalya is a managed service provider focused on mobile video streaming and caters to telecom operators, handset makers and content owners throughout India, Sri Lanka and Indonesia. In April this year, the company raised an undisclosed funding from Cisco Technologies, IDG Ventures, Kalaari Capital (erstwhile IndoUS Venture Partners) and Qualcomm.
"Video on mobile is the future and data services will be a key contributor to revenue streams, primarily led by video," observed Reddy. "There is no free data service and consumers are now paying directly for data. They pay for data plans and consume videos. Given the value of the business proposition, we feel that consumers will pay. But it is all about the business model, pricing structure and other dynamics of the industry," he added.
TCM Sundaram, founder and managing director at IDG Ventures, a leading VC investor in India, agreed with Reddy. "I don't know what's wrong with iStream, but I would say that video streaming is here to stay and it has a huge potential in India. Mobile streaming is the way forward, given the fast-growing smartphone market. If video streaming companies have a proper revenue model in place, they can certainly sustain here," he said. "Apalya has an advantage over its competitors because it has various revenue models working and consumers are already paying for the service," added Sundaram.
However, Sundaram said that the video streaming industry as a whole is facing some challenges. "Lack of infrastructure and piracy are the key challenges this industry is facing," he noted.
Another industry expert, who is closely monitoring the developments at iStream, spoke on condition of anonymity. "There is no doubt that market conditions are really tough for iStream to raise money," he told Techcircle.in. "But I don't think piracy or lack of infrastructure plays a key role here. This business needs a lot of money to sustain while most of the VCs in India, including big names, are biased toward e-commerce. But all VCs have burnt their fingers in e-commerce and each has invested at least $20-30 million in those ventures. The video streaming business will take longer to be profitable. As iStream has no money, it has no options but to scale down operations or wind up."
Can iStream solve its root problems by raising funds and putting in place a suitable business model that will generate adequate revenues? Watch this space as we bring you further developments.
(Edited by Sanghamitra Mandal)
Comment(s)